Amelia – Australia's First Handmade Transitional Diamond Clutch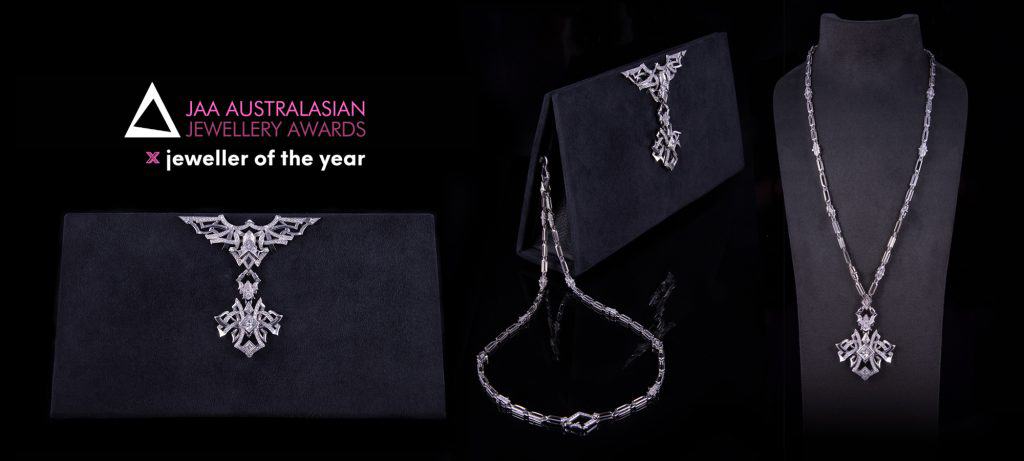 ---
Amelia won the Diamond Category & Artisans Bespoke Jewellers won Jeweller of the Year at the 2023 JAA Australasian Jewellery Awards
---
About Amelia
Amelia is Australia's First Handmade Transitional Diamond Clutch by award-winning Jeweller and Jewellery Designer Tammy Keers, handmade jeweller Kathy McLay and leather smith Stella Petrou from Studio Queen 318.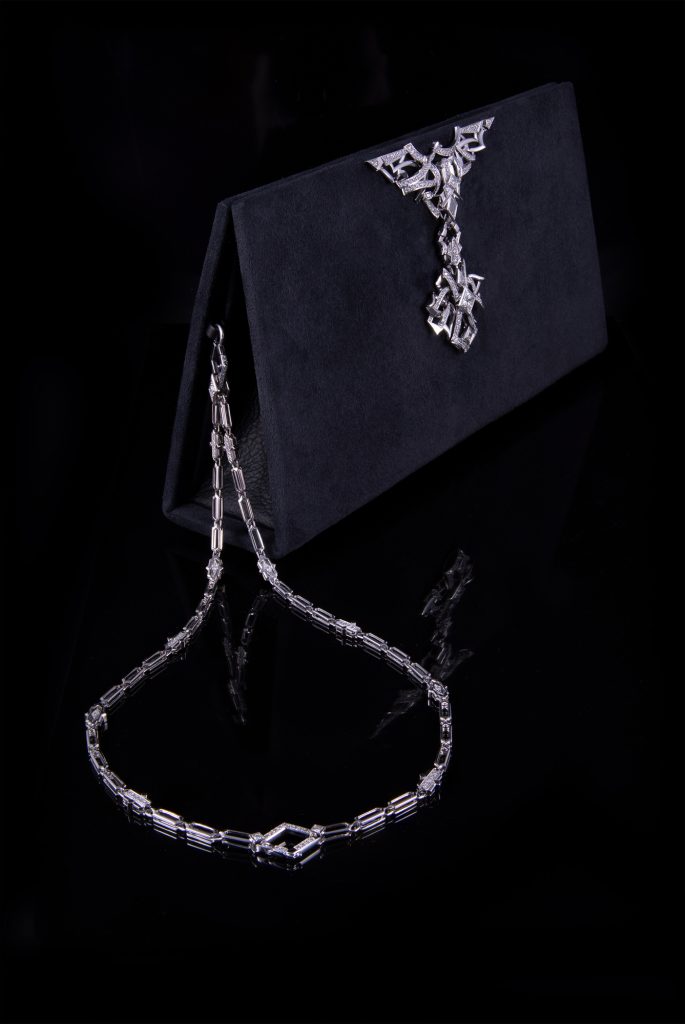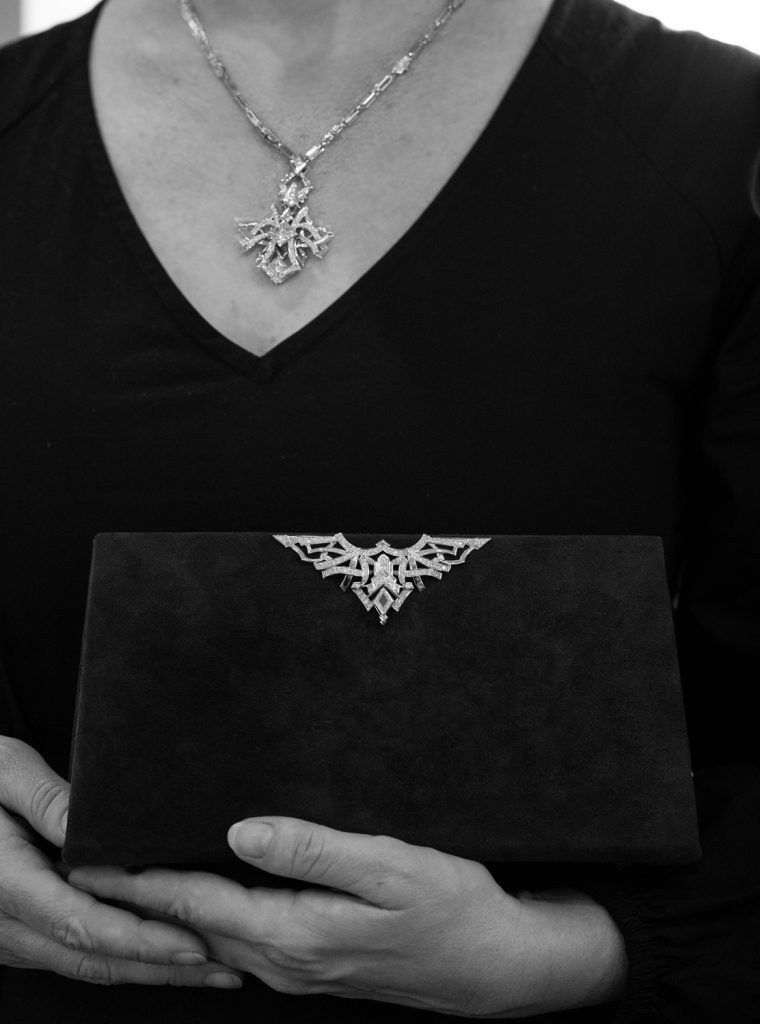 Amelia is a tribute to aviation pioneer Amelia Earheart, the first woman to fly non-stop solo across the Atlantic Ocean.
With a metaphorical sky as the limit, a technical challenge presented itself that would require meticulous attention to detail. Traditional Goldsmithing techniques exhibit a level of expertise that provides an assurance of fine quality and longevity.
An 18ct White Gold Wing Insignia showcases 6.82ct carats worth of natural White Diamonds, taking over 300 hours to design and meticulously craft by hand.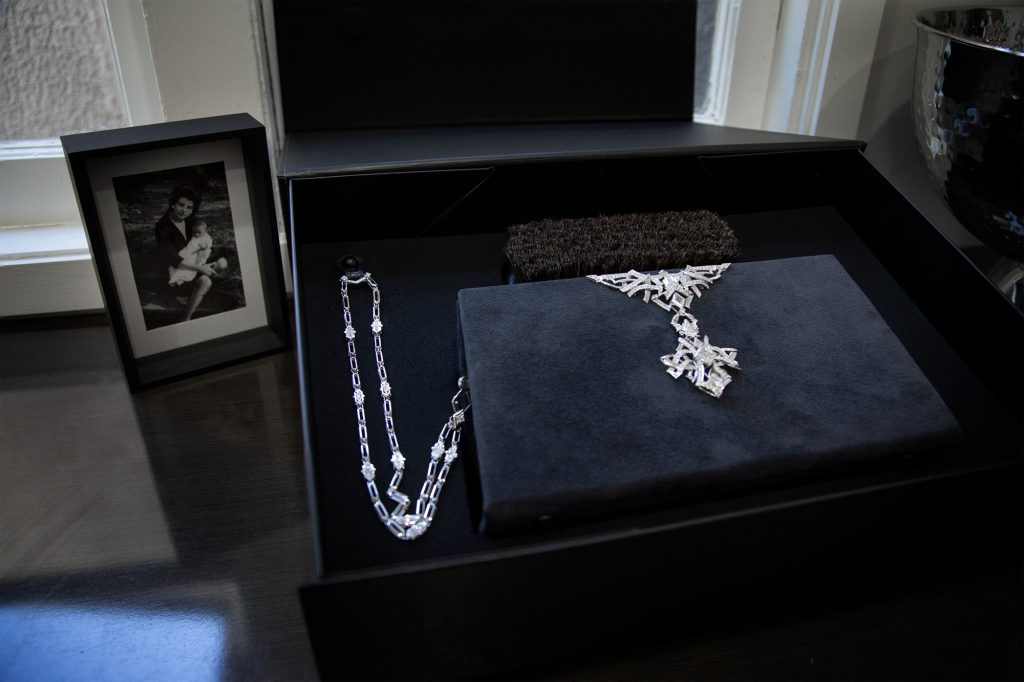 "Amelia comes with her own hog hairbrush, for when she has completed a 'night of Flying' at an elegant party! She can be brushed down and placed into her 'private hanger' box, ready to fly her next mission!"
– Stella Petrou
---
From Clutch to Jewellery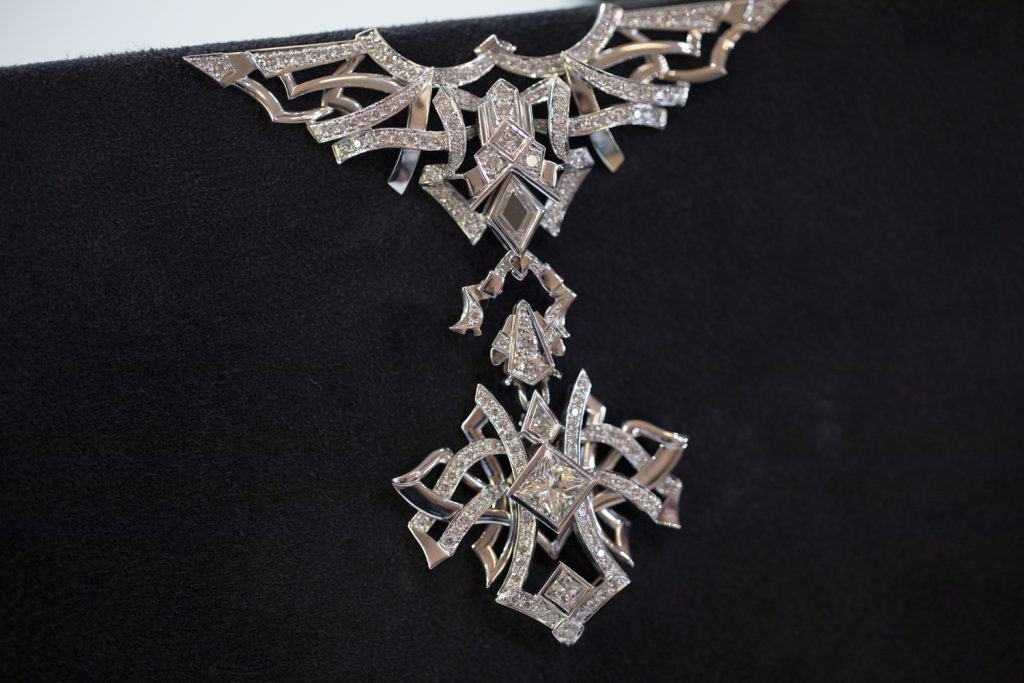 The Diamond drop feature is detachable from the Diamond Clutch
The detachable Diamond set wrist chain converts into a long Diamond set Chain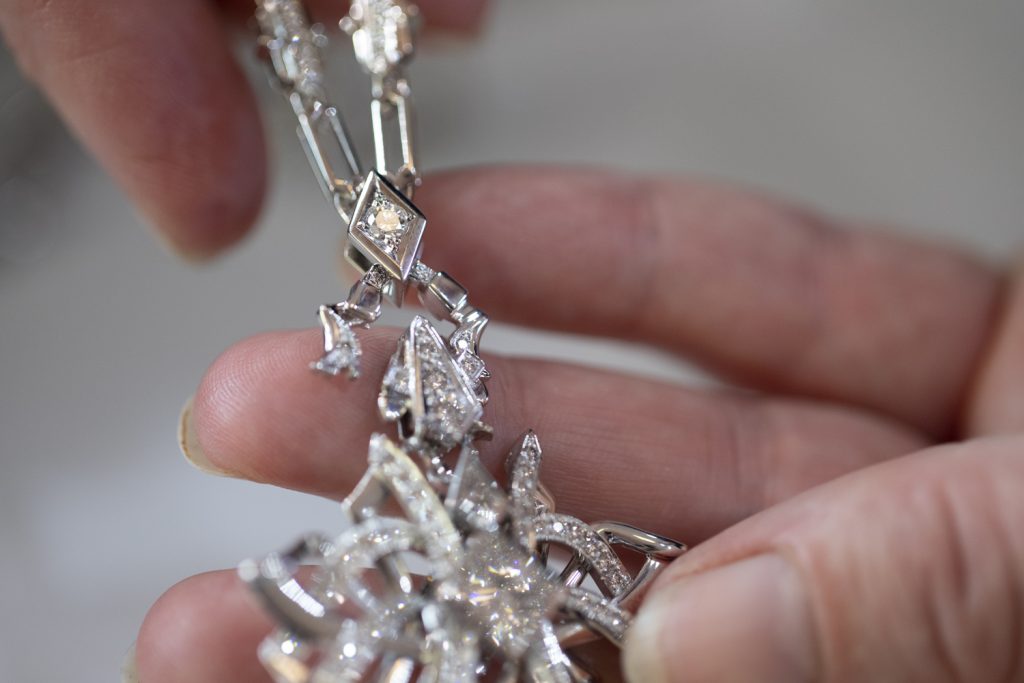 The Diamond drop feature can be worn on the Diamond set Chain
---
For more information about Amelia please contact us to book your private jewellery consultation with our team