You've asked and we've delivered! We're pleased to bring you our top three engagement ring predictions for 2019!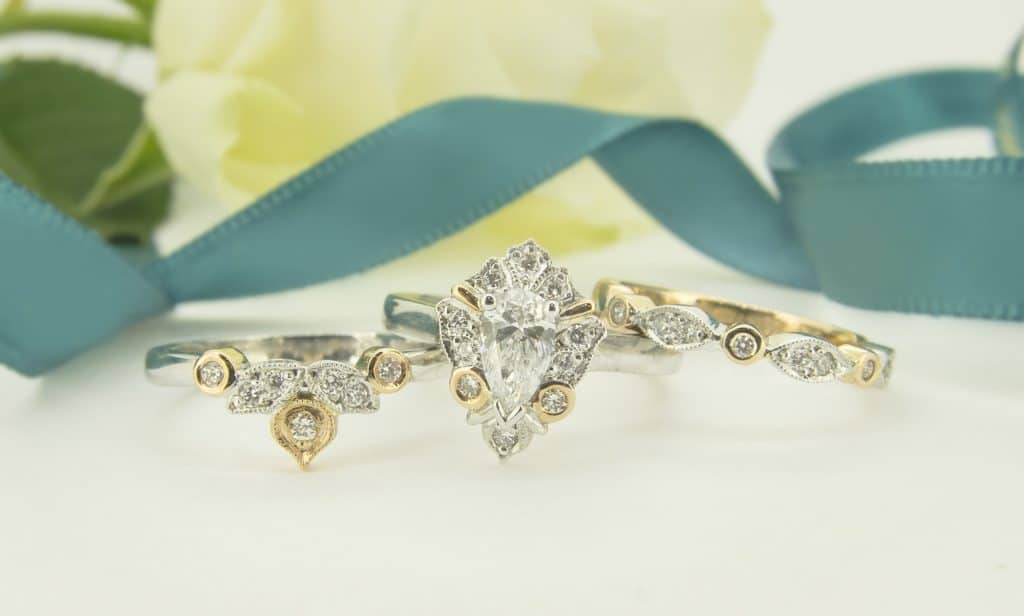 ---
Fancy Shape Diamonds & Coloured Gemstones as Features
This year we've noticed the rise of diamonds or other gems in what we would call "fancy" shapes being used as features to the main stone. We love a solitaire engagement ring as much as the next person, but we also adore using feature stones.
These stones can be in a variety of shapes and sizes and we've listed them below with a brief description.
Pear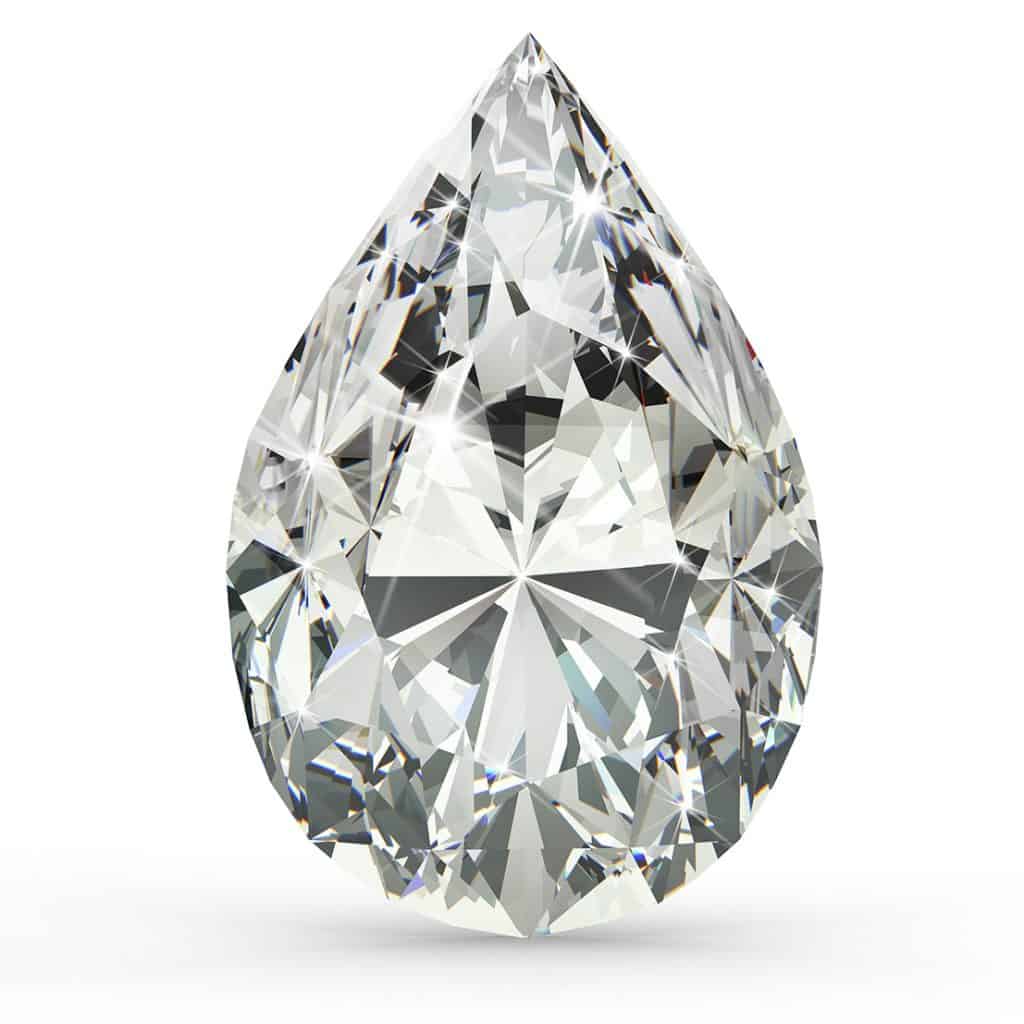 The pear shaped diamond is also known as a teardrop diamond. This shape is quite unique because it combines the design of a round brilliant and a marquise to create this beautiful shape.
Kite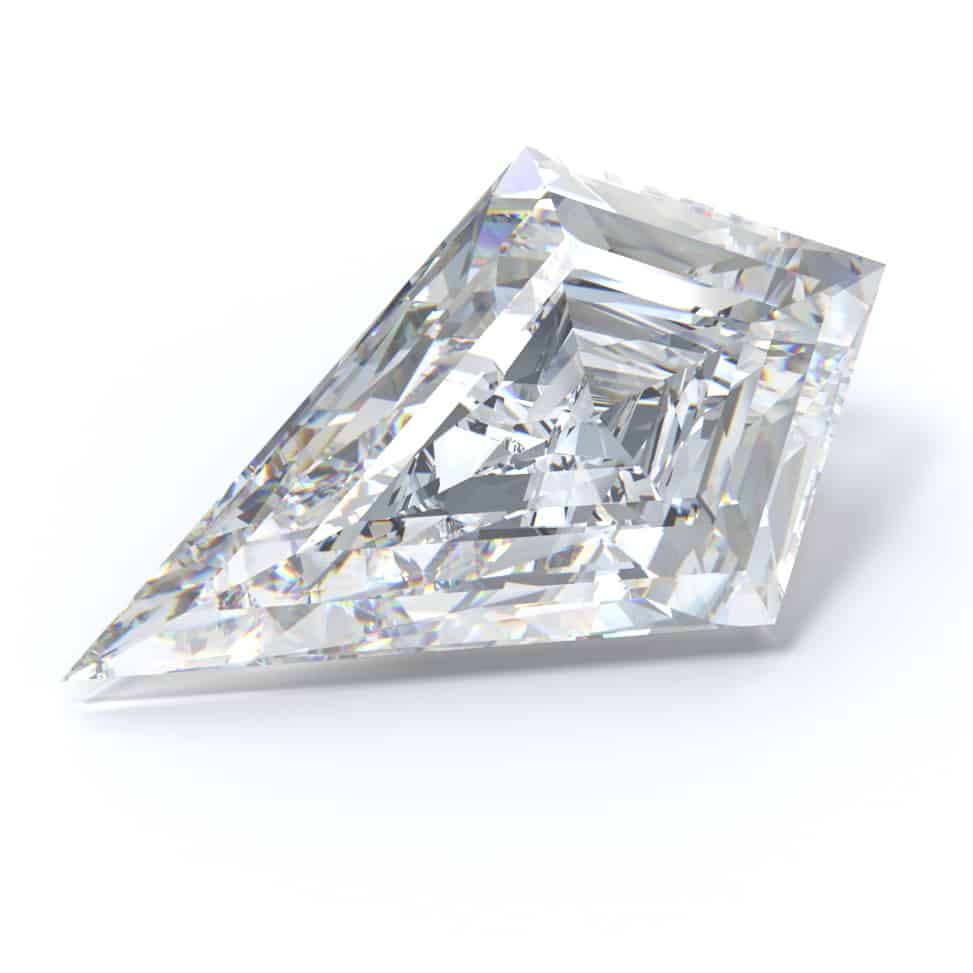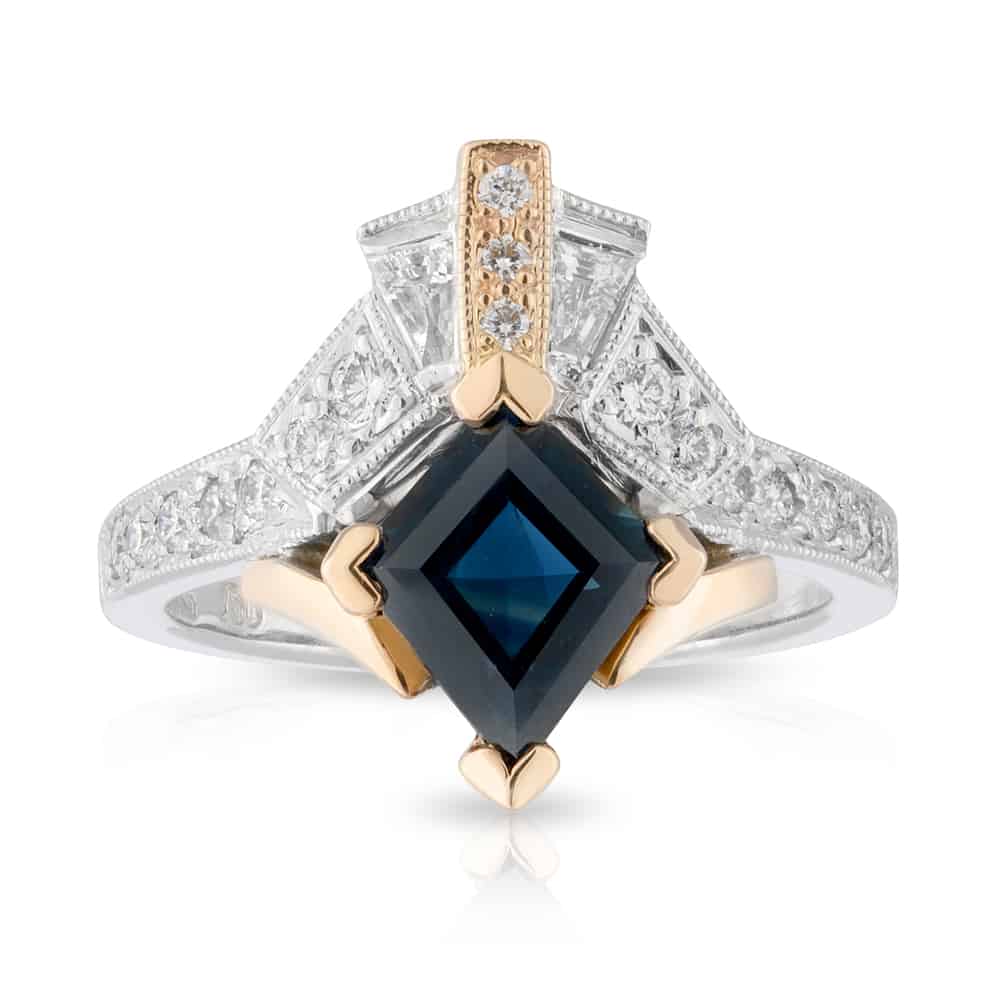 As the name suggests, this particular cut resembles a kite. Broader along the top and tapering down to a thin point. Because of the shape, these cuts of diamonds or gems are usually used on the shank of a ring.
Hexagon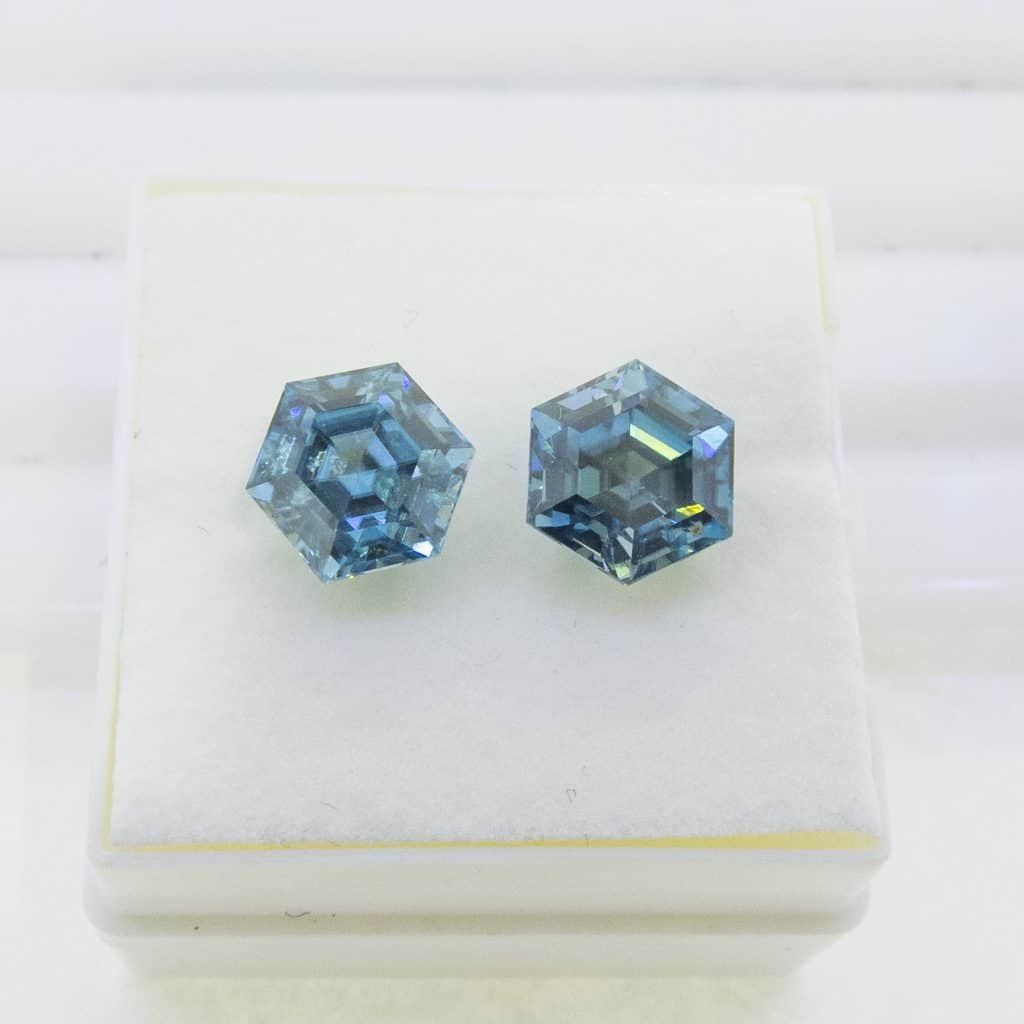 This one is a no-brainer. It's a six sided gemstone and is perfect as a centre stone.
Tapered Baguette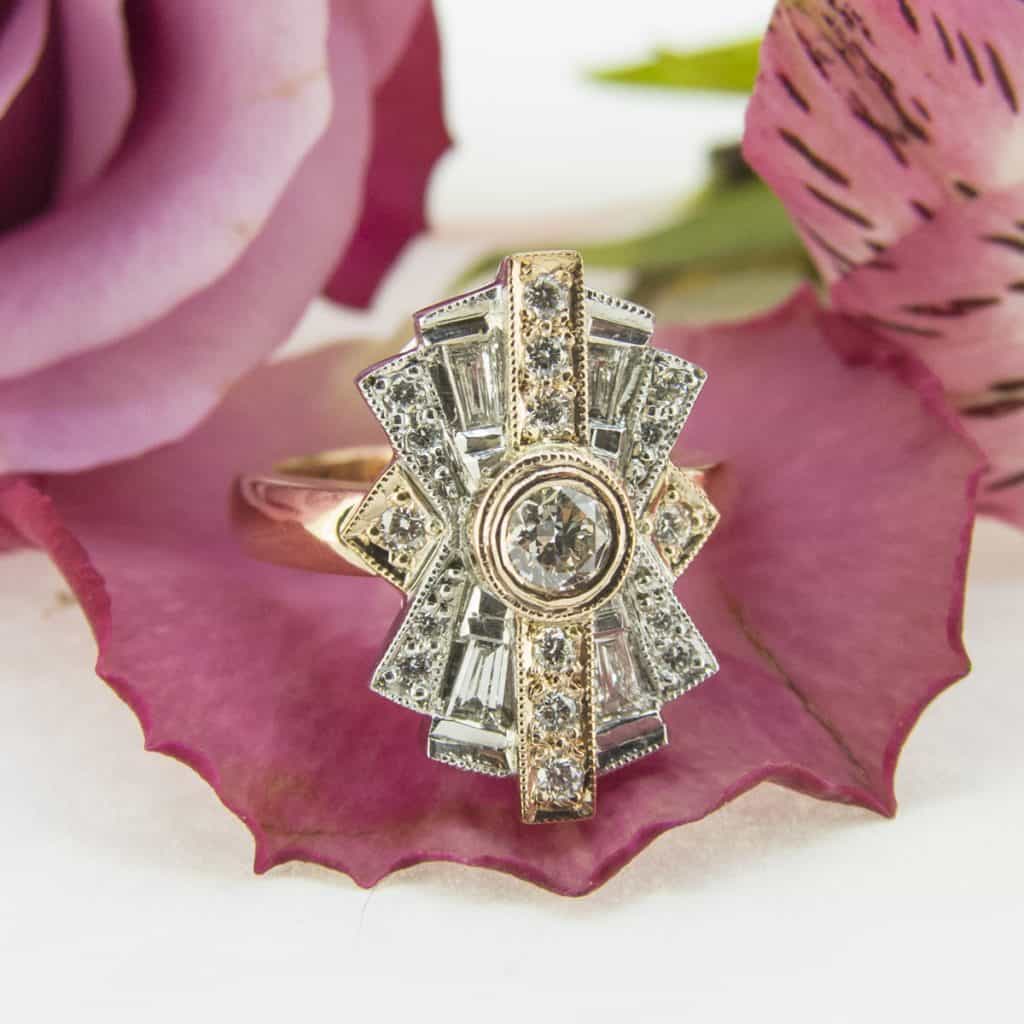 This particular cut is perfect as a side stone because of the shape. These are generally smaller stones cut into a tapered shape.
Cadi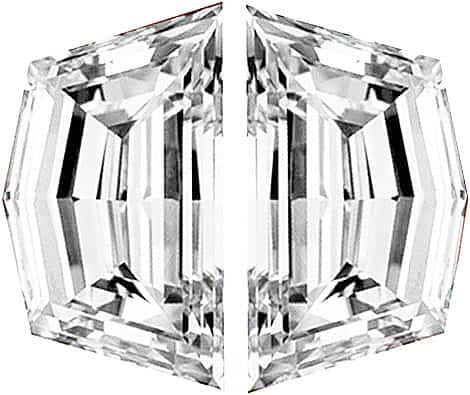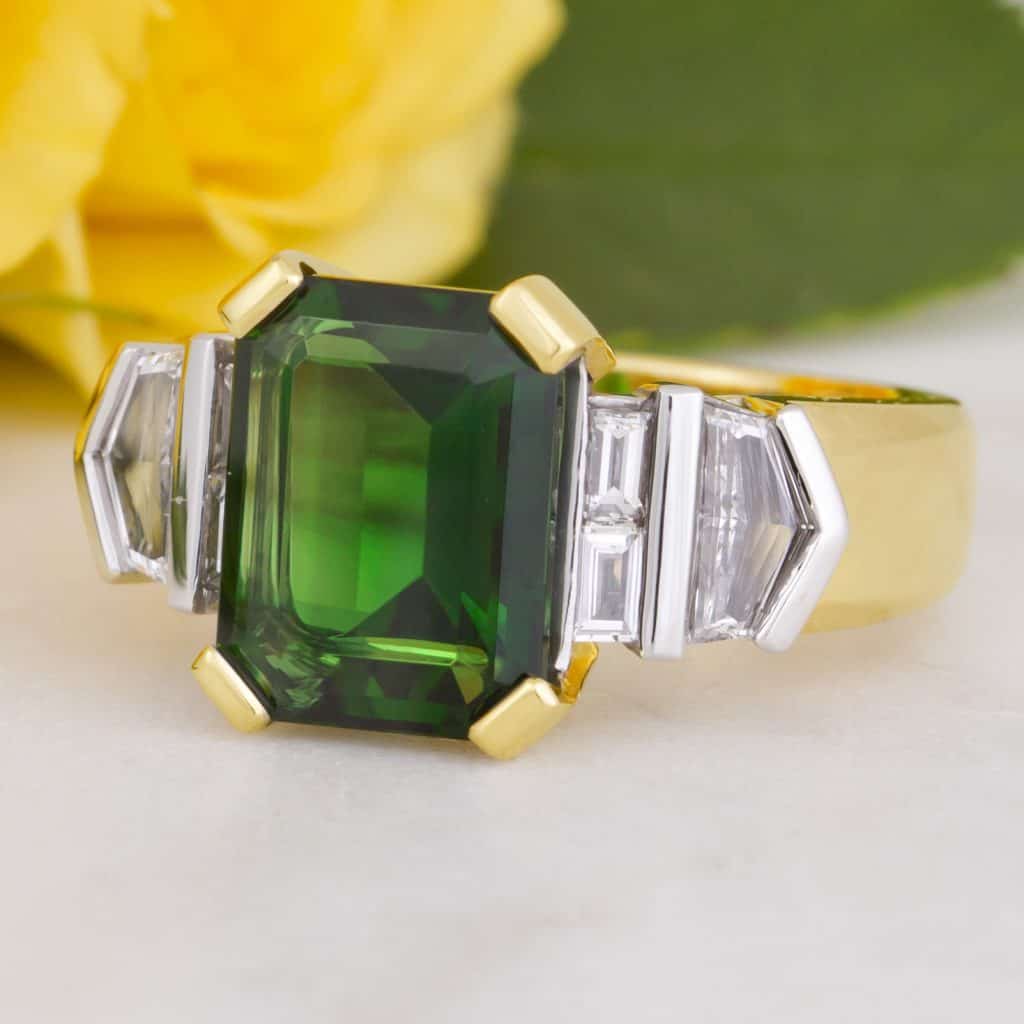 Short for "Cadillac", this diamond has five sides (because the base is one long side, then two sides that taper at the same angle and then two more that meet at an apex). It derives this name because it looks similar to the Cadillac logo. These are best for side stones!
Asymmetrical & Organic Cuts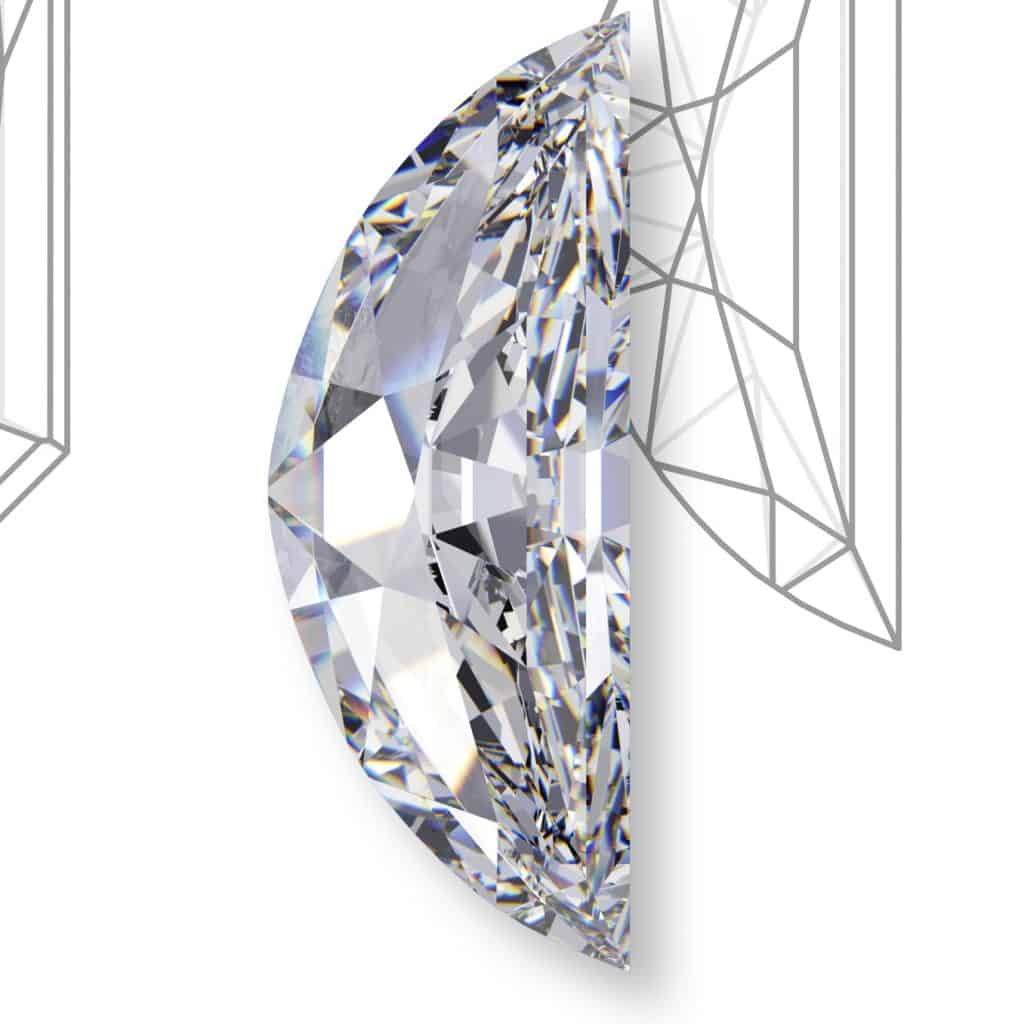 Asymmetrical cuts are, as the name suggests, asymmetric in design. Organic cuts are probably better described as a 'rough' cut. They're not a precise, clean cut like you would find in the others we've described.
---
Tiara Rings with engagement rings or combined/stackable engagement & tiara options
The tiara ring is also getting a lot of attention from our customers. We love these rings, not just because they're stunning to look at, but because they're a beautiful way to present your wedding stackers (engagement, wedding &/or eternity). Who wouldn't want to wear a tiny tiara on their finger? In the design process you get to choose the gold, the gems and the design of the tiara.
---
Trilogy design engagement ring
A trilogy engagement ring is steeped in symbolism with the three stones representing the past, the present and the future. The middle stone, which represents the present, is usually (but not always) the larger stone.
The design possibilities for this type of ring are quite wide and varied depending on the shape and the stones you'd like to use.
That rounds up our top three predictions for engagement rings this year. If you'd like to meet with us to chat about your engagement ring design options, don't hesitate to contact us on (07) 3369 3798.