Designing Jewellery is an emotive process between Client and Designer. There is an art to understanding the needs of our clients and the sentimental nature of manufacturing a piece of jewellery. One of the more emotional pieces of Jewellery we have ever handmade has been a recent remodel of several rings. This is the story of the ring we affectionately named "Garden of Flowers".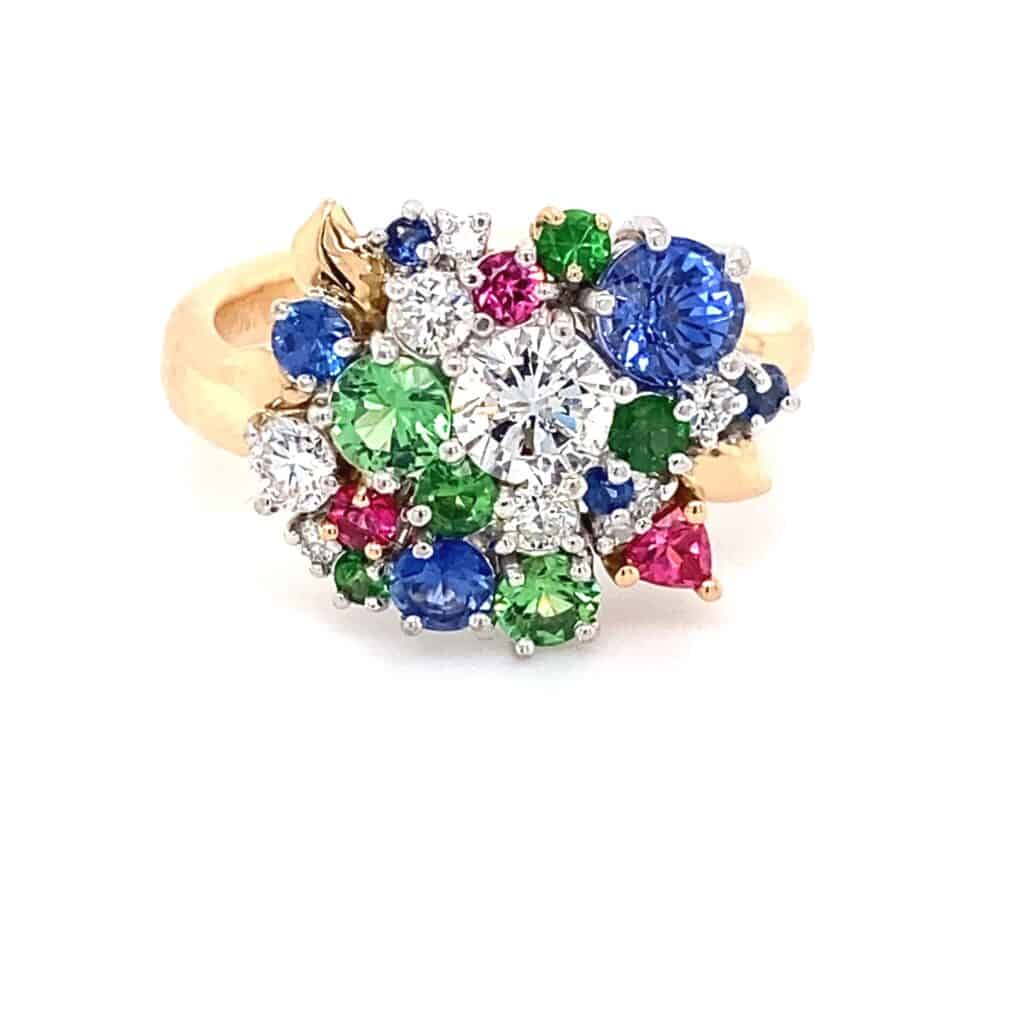 In catching up with our client "C", her effervescence and joy for life is obvious. It is hard to believe that grief played such a part in bringing her to this place of self-love and new beginnings. "The ring came about essentially because where there is hope, there is life and basically the ring is more than just a ring to me, it really is a symbolic gesture to myself and how far I've come", she explained.
Describing the Artisans Bespoke Jewellers process as 'flawless', C found being very open with Tammy about her emotions and what the ring represented made the process very easy. "I think this ring really came about, in design by being completely honest with my feelings. I was pouring all my grief into my garden which was lovely. Where some may see the sad closure of a marriage, I saw this as a fabulous and a happy joyous beginning of something new. Together we were on the same page, and she understood me.'
In true Artisans Bespoke Jewellers style, the ring features intricate hidden details which are sentimental to C. There are Two Love hearts featured on the underside of the basket. One Heart has the Initials: TLC, which represent her daughter, Granddaughter and Herself. The other Heart is yet to be filled. "The feeling I get from this, each and every time I put it on, firstly I get a little giggle because of the finger where I choose to put it on, which is my middle finger so it's a little private joke to myself. It is also closure, joy, excitement, it's hope and most importantly, to me it's self-love", C enthused.
Jewellery remodelling is an exciting part of our business that opens many bespoke possibilities for our clients. We also understand that on occasions, transforming rings may be in response to a relationship ending. C placed a great deal of trust in Tammy and described her as having "emotional understanding and insight – beautiful qualities that a gifted designer should have."
"Nobody goes into a marriage or a commitment with the thought of it ever ending, so when it does come to a natural conclusion, even after a quarter of a century with the one person, what does one do with the rings?", explained C.
A choice was made to remodel all the rings along with some old jewellery, remove the diamonds and create something new. Inspired by the love of her garden, coloured gemstones such as Hot Pink Spinels, Ceylon Sapphires, Tsavorite Garnets were added and featured a mixture of rose and white gold. Intricate leaf details in rose gold encapsulate this absolute showstopper which Tammy assured C – "You can carry this off!"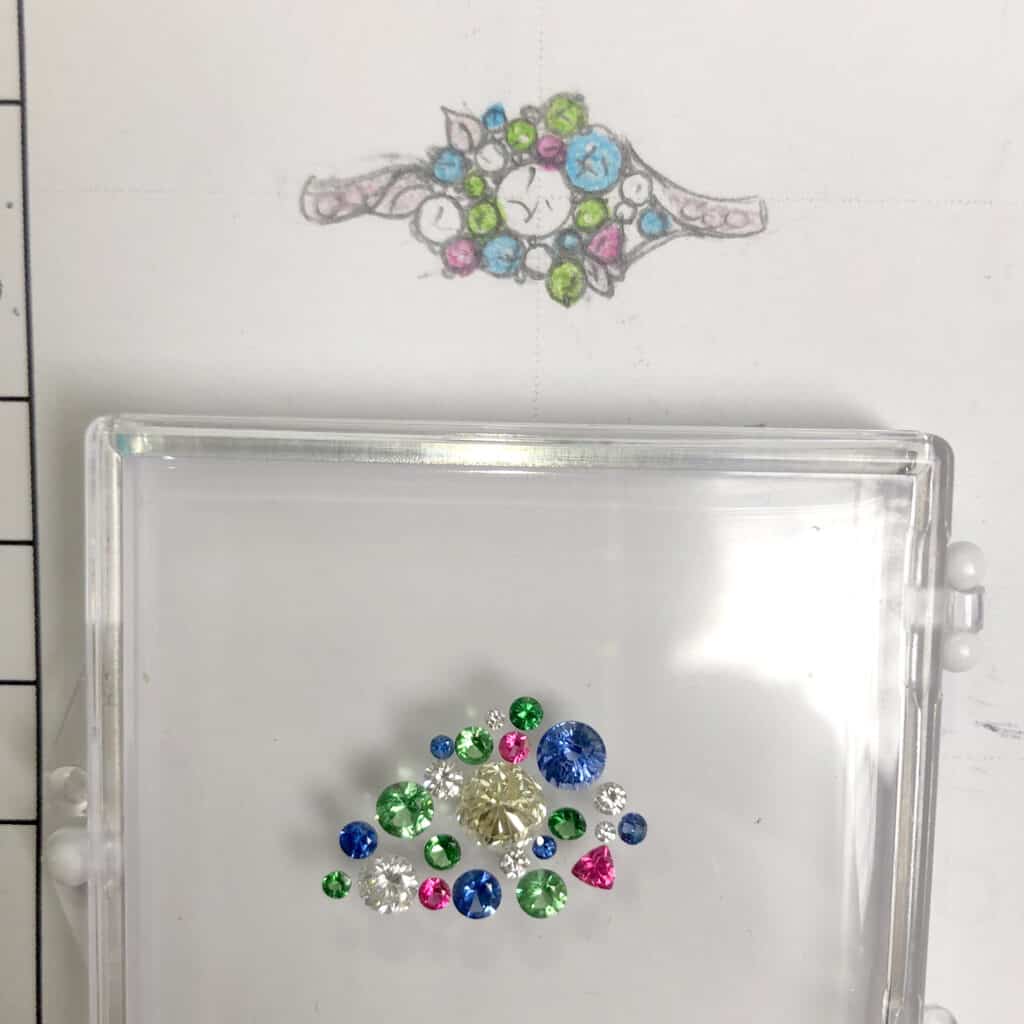 And carry this off she has! When presented to C, she admitted to tearing up and acknowledged, "it was more than I was expecting, it was over and above and I wear it honestly every day. Thank You to Tammy and the Team from the bottom of my heart".
It truly has been our absolute pleasure C, to work through this process as a celebration of you and how far you have come. But please, as discussed we know how much you LOVE your Garden….. BUT…… Tammy's ring does not get in the dirt!!
Remodelling is a specialised part of our Bespoke Jewellery Services. If like C, you too find yourself unsure of what to do with any unworn jewellery, why not book in to meet with one of our Jewellery Designers today? We would love to incorporate your treasured gems into something joyful and as unique as you!