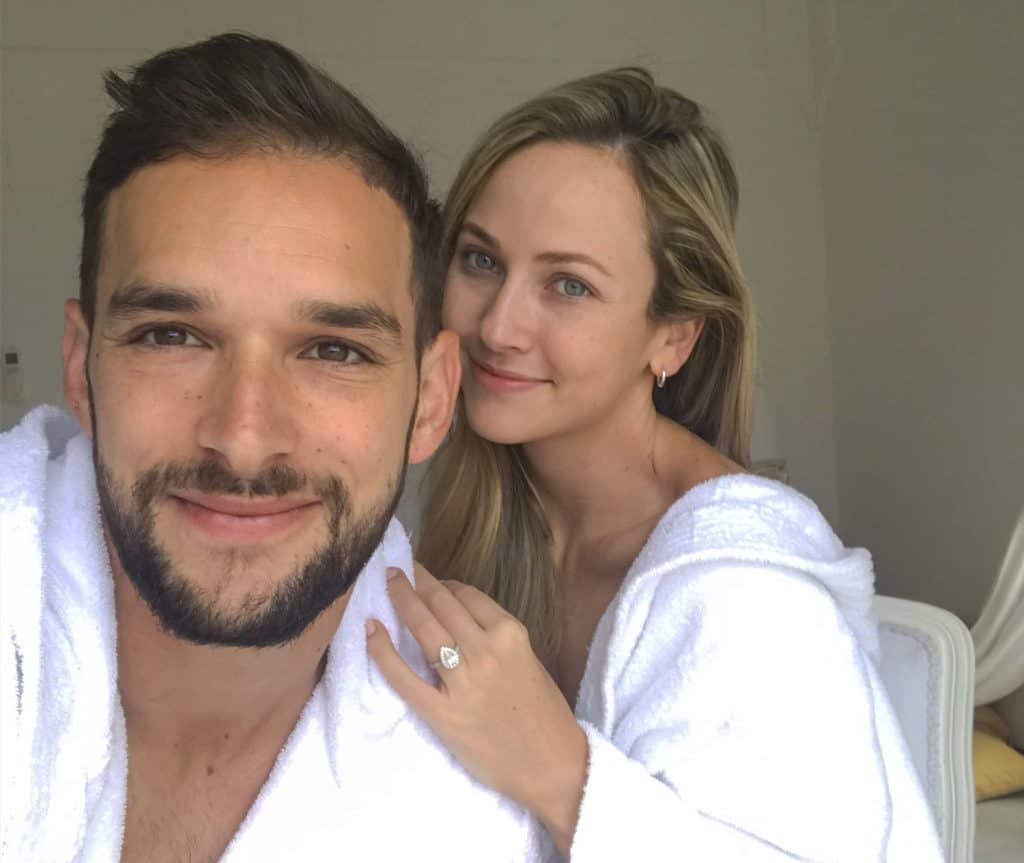 Scrolling through Instagram photos of Jack Hingert's most recent Europe trip with his girlfriend Symmie, you wouldn't know that he was hiding an Artisans Bespoke Jeweller's engagement ring in his pocket.
Wanting to choose just the right moment to propose on their European jaunt, but not having planned exactly where to do it, Jack – who is a Defender for Brisbane Roar FC – kept the ring on him until he felt it was the right time. How he got away with it, we'll never know! But thankfully the right moment came in Positano.
"I can't think of anywhere more perfect!" he said, and we couldn't agree more.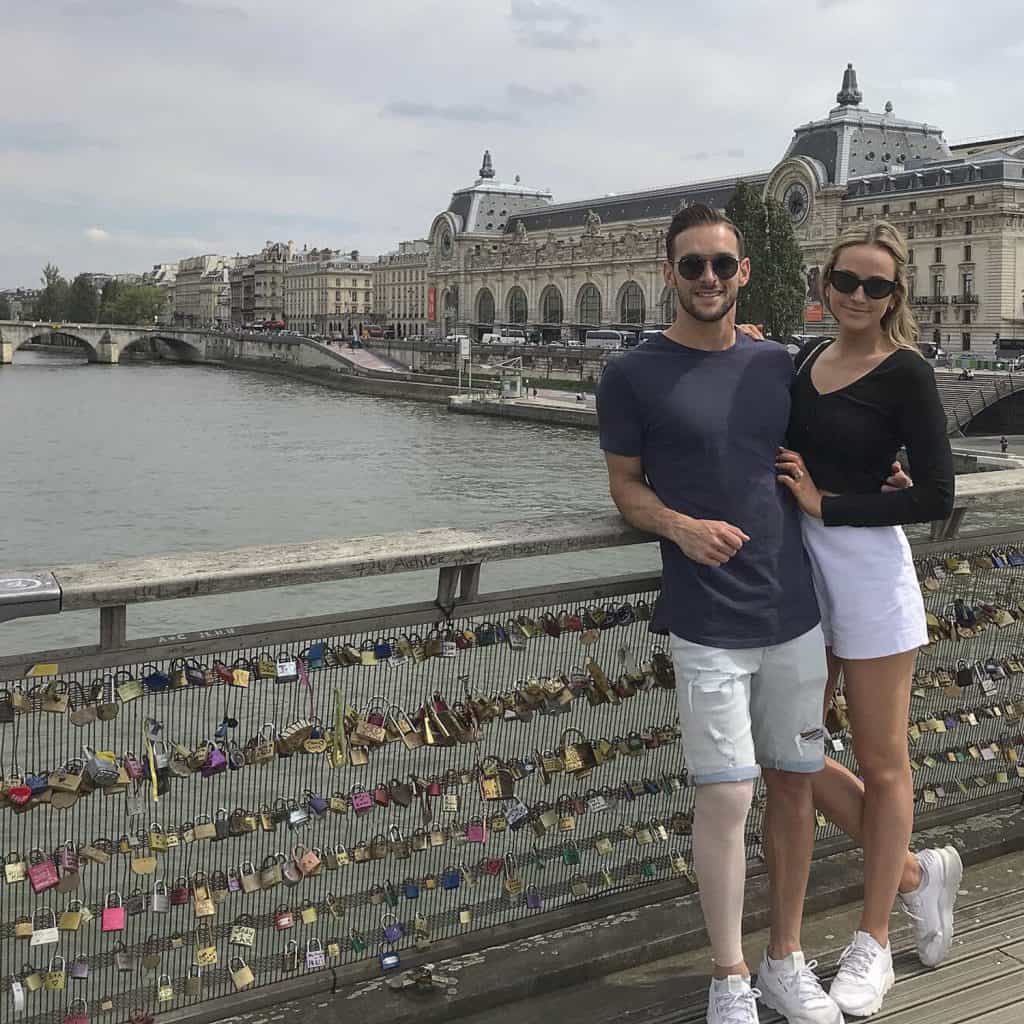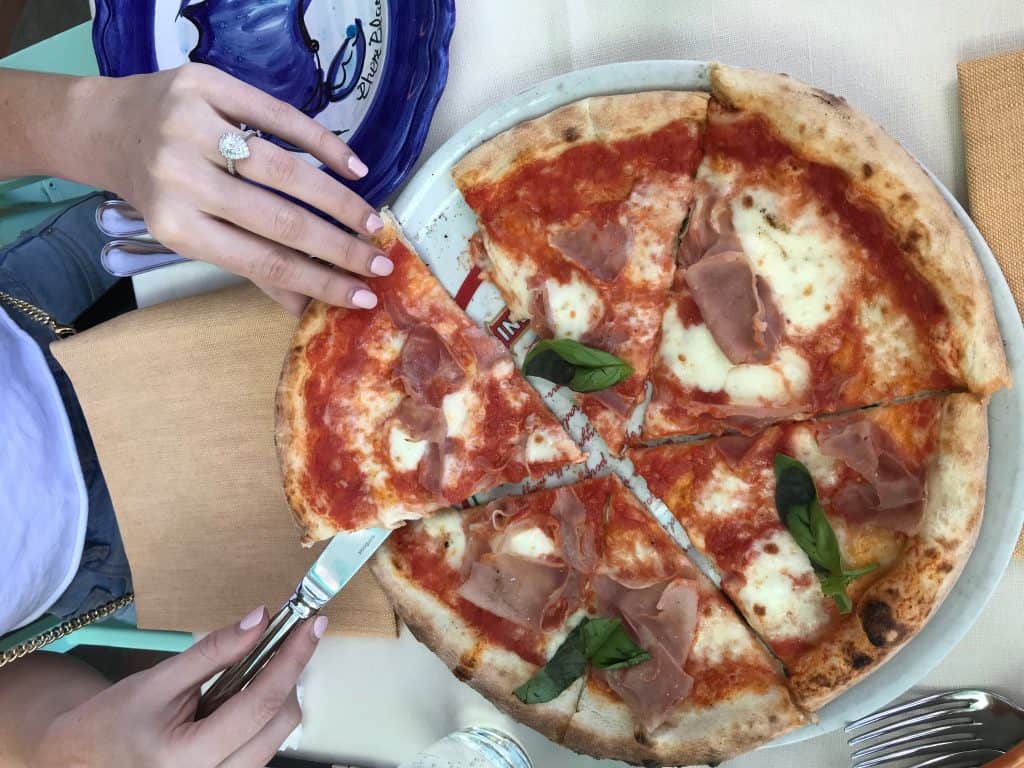 After meeting on a night out in Brisbane through mutual friends, Jack and Symmie quickly realized they'd found 'The One' and before he knew it, Jack was seeking recommendations for jewellers in Brisbane. Luckily for us, a Brisbane Roar teammate had also had an engagement ring made by Artisans, and he highly recommended us (thanks for that Daniel!).
Not long after that, Jack met with Tammy and they got to work designing the perfect engagement ring for Symmie. He chose a pear shaped 1ct diamond and wanted to surround it with a halo, and after consulting with Tammy, she added some beautiful design ideas to personalize it to the pair.
Upon seeing the ring, Jack said Symmie "just burst into tears – happy of course! She still talks about how much she loves it".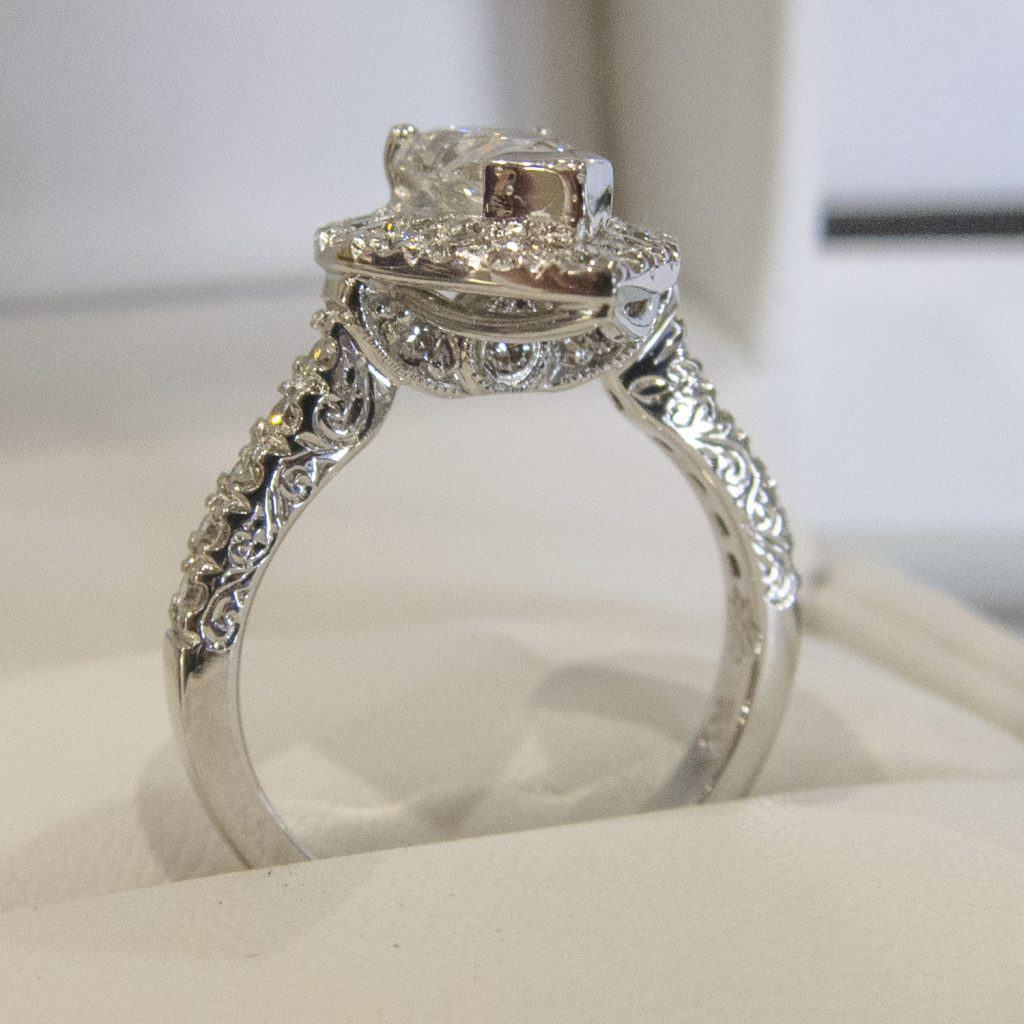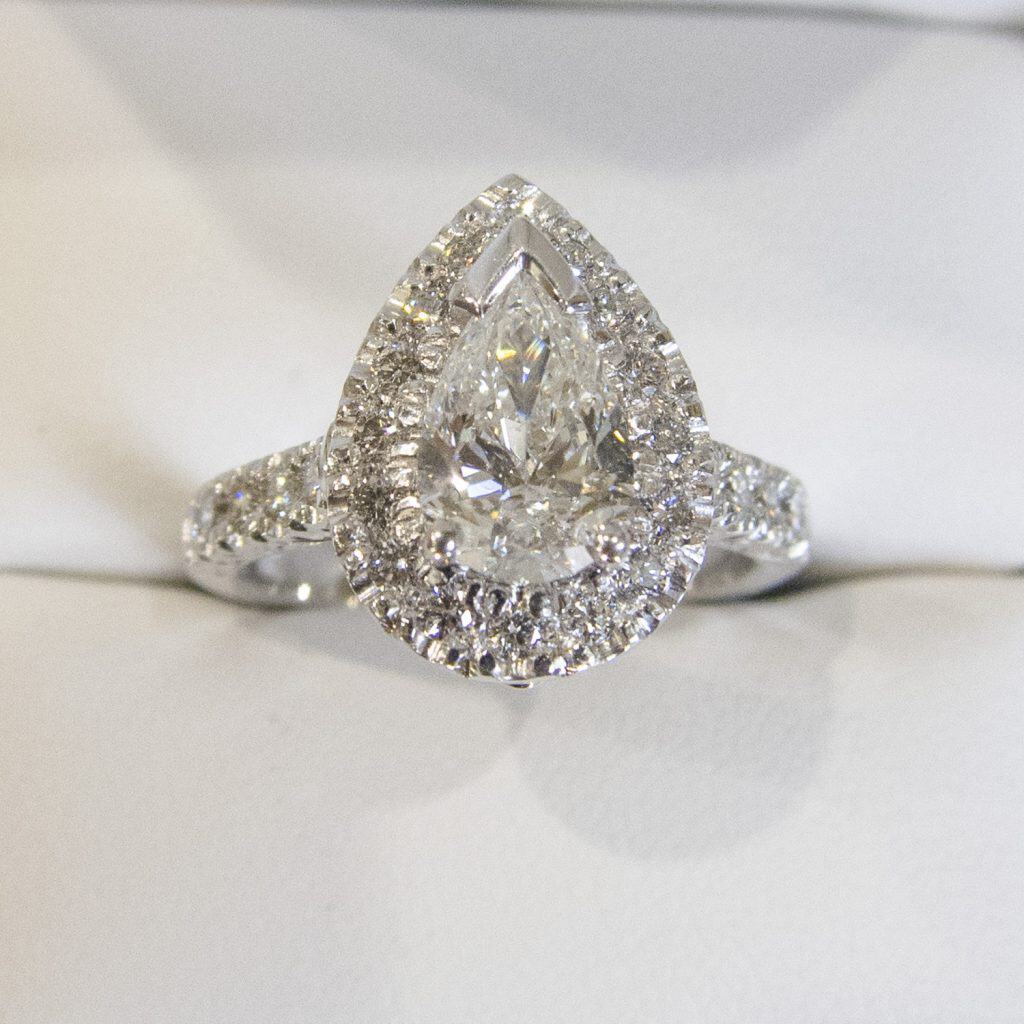 In Jack's words, he would definitely recommend Artisans Bespoke Jewellers to family and friends as it was such a great experience. "Tammy and the team were fantastic. They were so friendly and went above and beyond to get me exactly what I wanted. I'm so happy that Daniel recommend them to me. Can't fault any part of the service".
We're so happy for Jack and Symmie. Thank you for choosing Artisans Bespoke Jewellers to be part of your beautiful story, and congratulations on your engagement!
---
Contact Artisans Bespoke Jewellers to book a jewellery design consultation today to design your own bespoke diamond engagement ring.