For this blog, we're so pleased to introduce you to Tracey and Clinton – a happy couple we've been lucky to know for some years.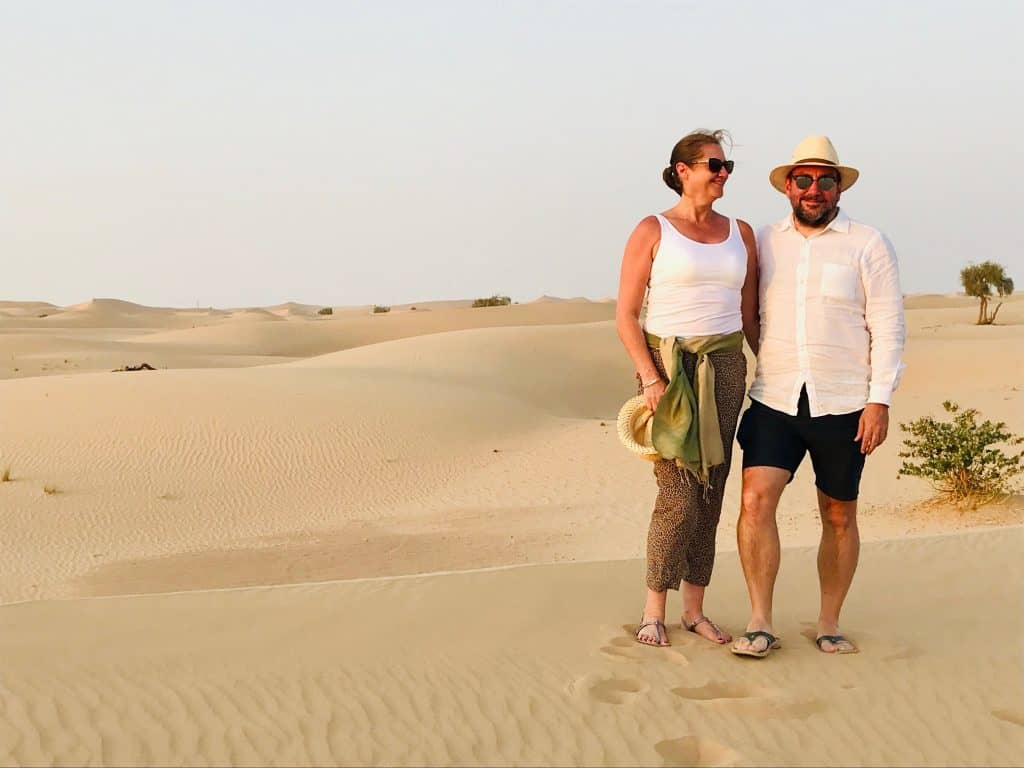 Clinton says that since the day he and Tracey met, he has felt nothing but blessed and happy and so it was that one day over espresso martinis at South Bank, he popped the question and she said YES!
Our research tells us at that word of mouth is a very powerful thing and in Tracey's case, she had a work colleague who had a wedding ring made by us. Her colleague had a great experience and recommended us, and so Clinton came in to visit us one afternoon to learn more about our handmade bespoke pieces. Shortly after, Clinton and Tracey booked a design consultation with our team. A big thank you goes out to Tracey's work colleague!
Meeting with the happy couple to help find the perfect engagement ring, the love they have for each other was evident to all of us at Artisans. After perusing our collection, they decided upon our 18ct white/rose gold alexandrite and diamond engagement 5 stone ring. For those who haven't heard of the alexandrite gemstone, it's catch phrase is "emerald by day, ruby by night" because of its unique colour changing properties. Alexandrites are rated 8.5 on the MOH scale, which means that they are strong enough gemstones for everyday wear, like an engagement ring. Check out our Alexandrite gemstone blog here.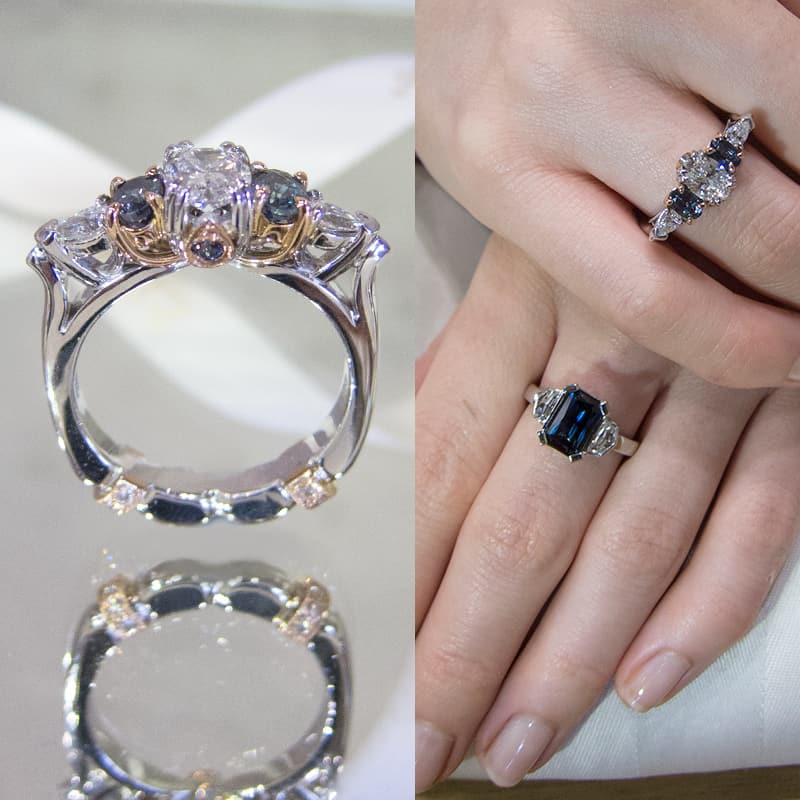 The wedding was a quiet ceremony, overlooking the azure waters of the Caribbean Ocean in beautiful Jamaica. Slipping the ring on Tracey's finger, Clinton said that he again felt that familiar feeling of being blessed and happy – the way he has felt since he first met Tracey.
It was a beautiful ceremony, made even more memorable when the Jamaican priest in his awesome accent said "you may KISSSSSSSS the bride".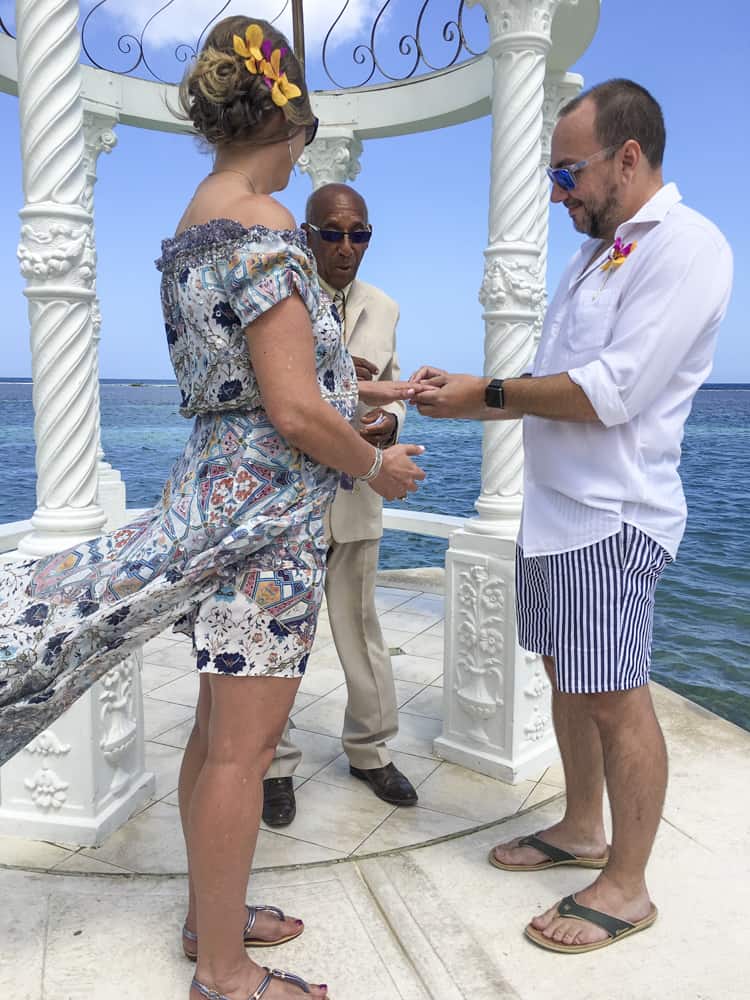 The honeymoon was spent in Abu Dhabi and thank-you to the happy couple for sharing this photo with us. The beautiful scenery and happy couple belies the reality of being hurled from side to side in the back of the 4WD to get there!
When asked about their experience with the Artisans team, Tracey and Clinton remarked that it "was friendly, fun, exciting and we felt like we had been friends forever".
Since Tracey and Clinton tied the knot, they have been back to visit us to get more special pieces designed and handmade. Such as a pair of gold nuggets that we converted into cufflinks for Clinton. For Tracey, it was a beautiful grey spinel, diamond and pink spinel dress ring that had fine butterfly wing details in the setting.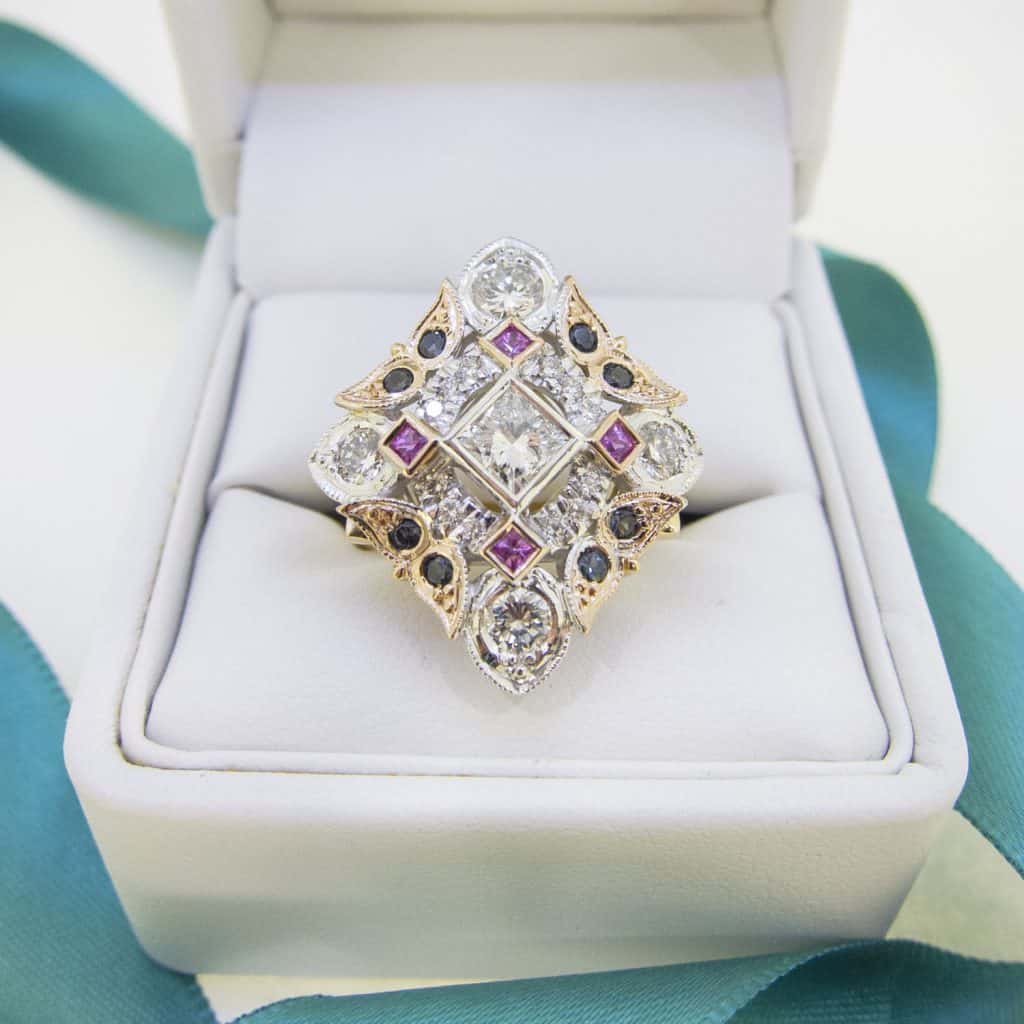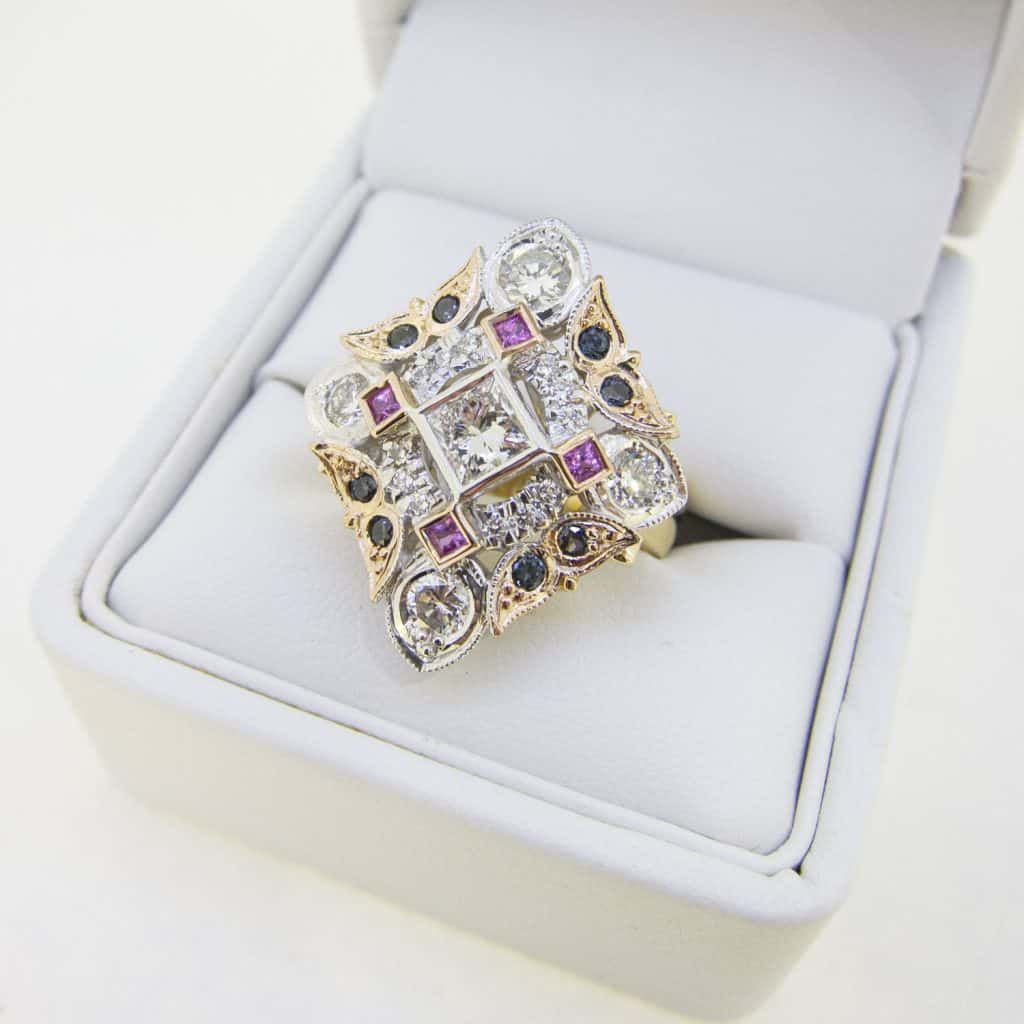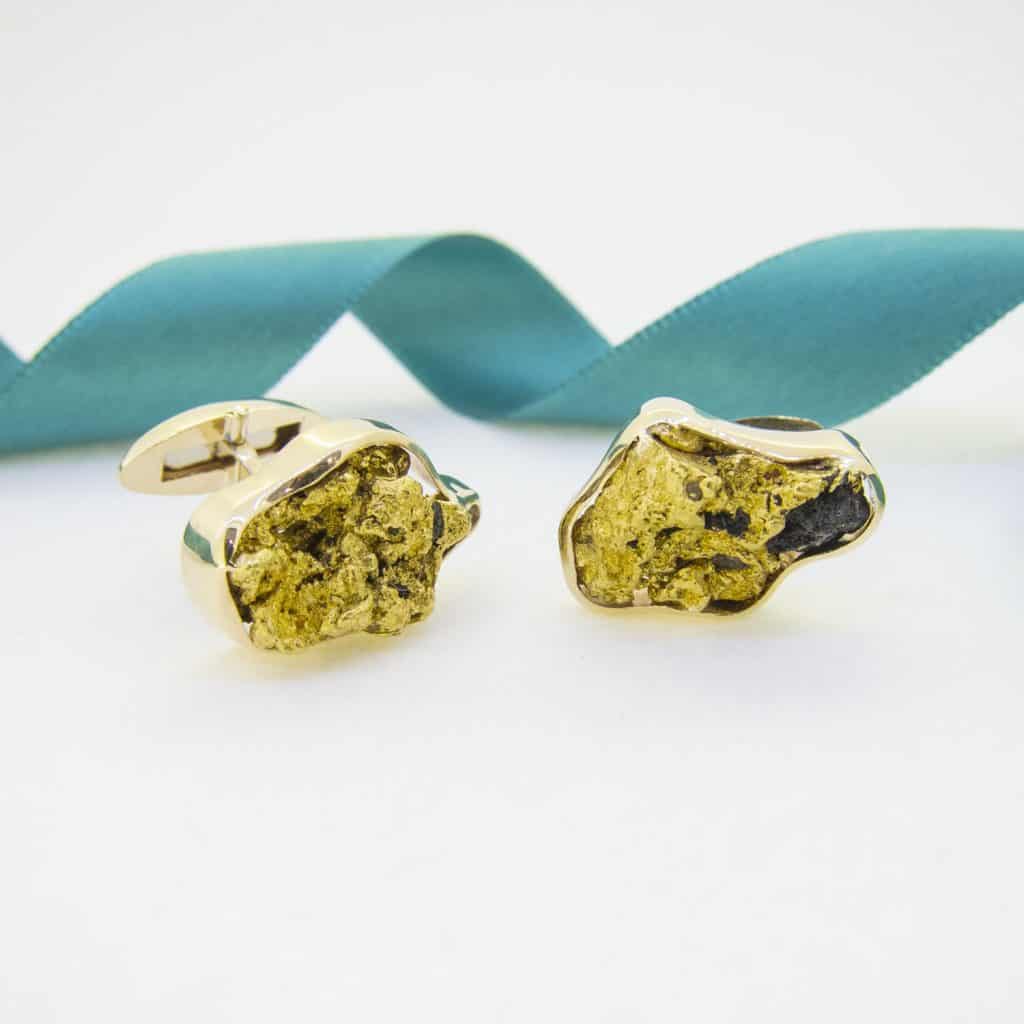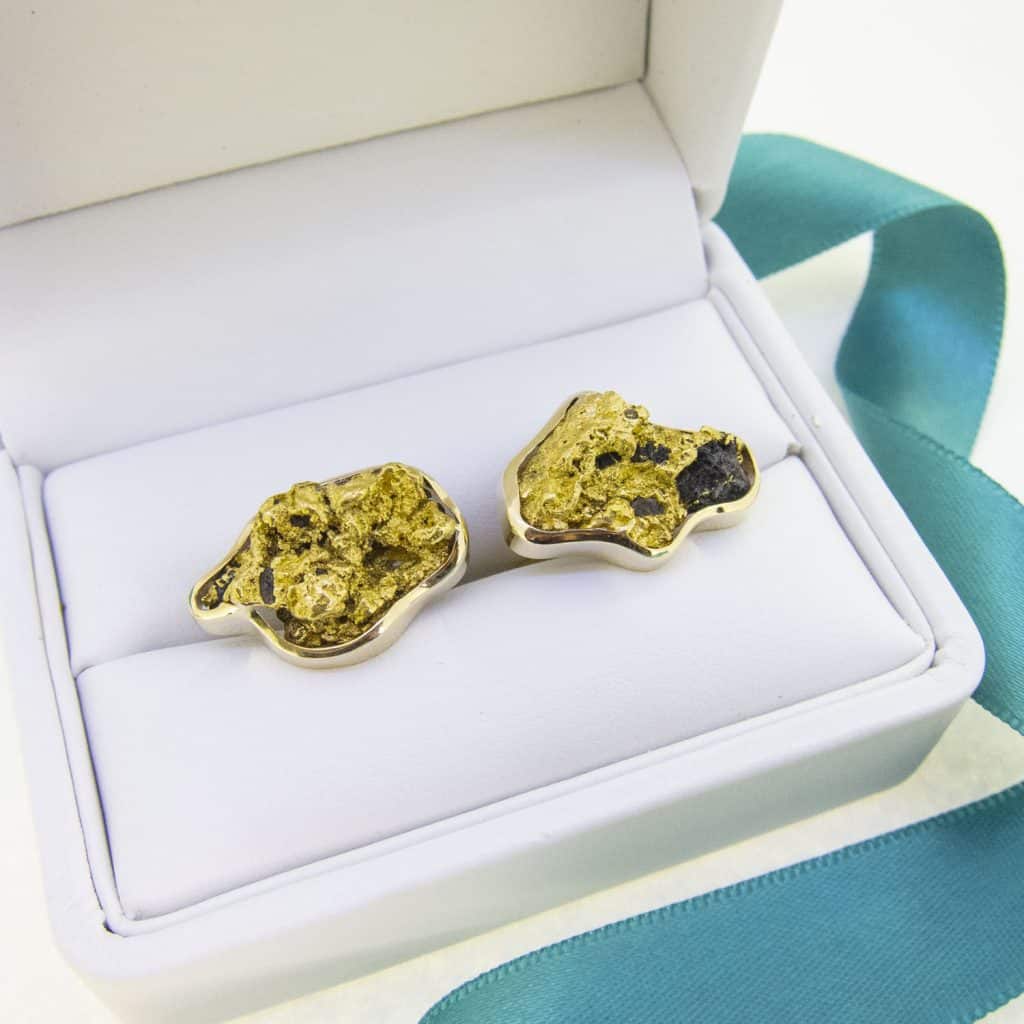 From all of us at Artisans Bespoke Jewellers, we'd like to say a very big congratulations to Tracey and Clinton on their special day and their beautiful Artisans pieces.
Contact Artisans Bespoke Jewellers to book a design consultation today to see how we can bring your jewellery dreams to life or see our full range of handmade bespoke jewellery pieces ready to take home!