Say 'I Dough' to your loved one who has stolen a 'pizza' your heart with this extra cheesy Domino's pizza slice ring.
Artisans Bespoke Jewellers were commissioned by Domino's to design and handcraft this 'dough-mantic' ring.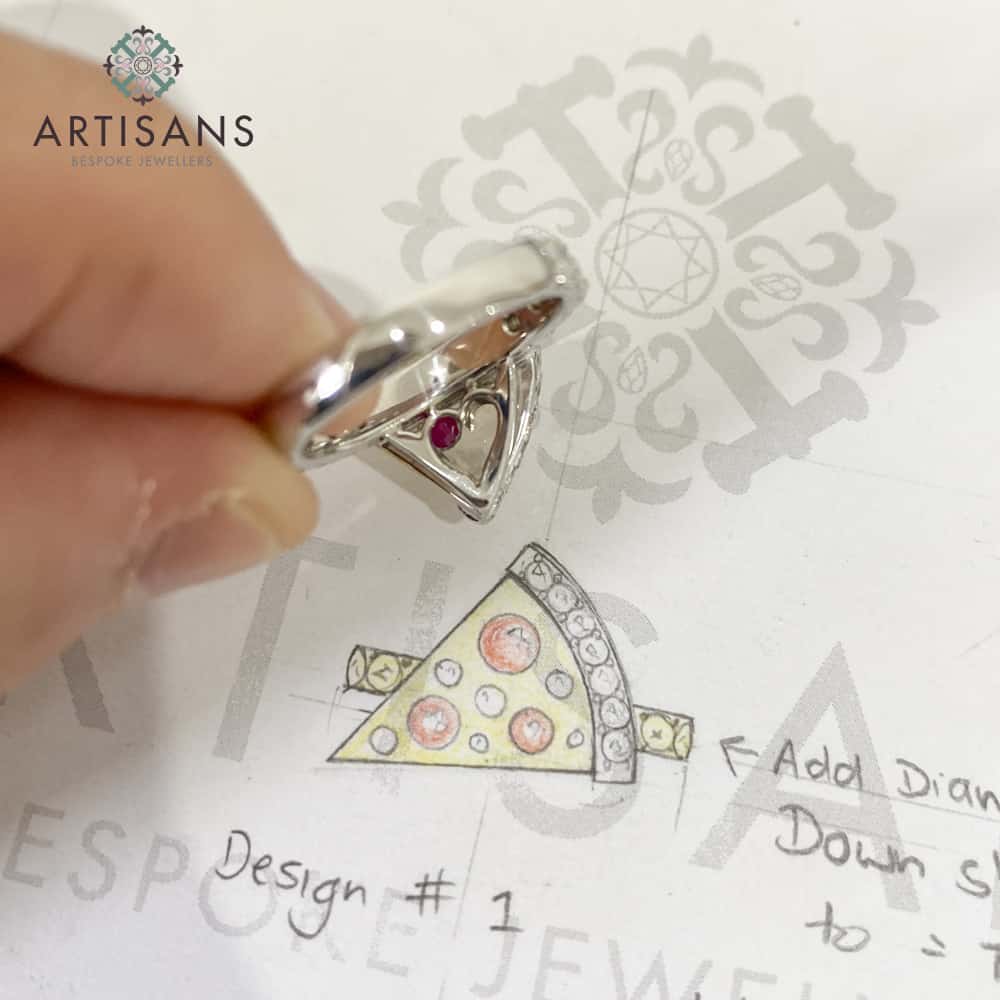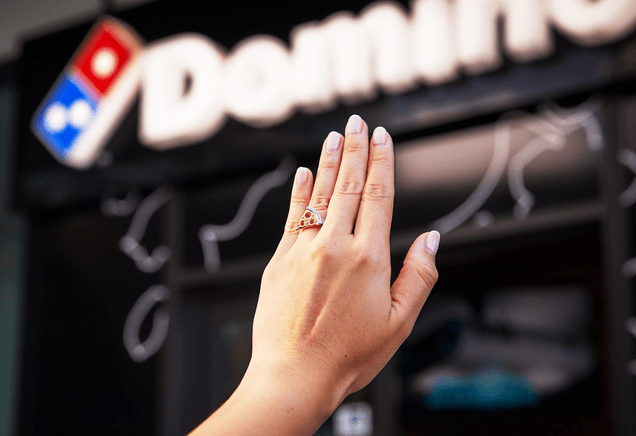 The pizza slice ring is 18ct yellow and white gold base topped with over 1ct of diamond 'cheese', pepperoni' rubies and is valued at over $9,000!
Artisans Bespoke Jewellers owner Tammy Keers said that she and her team were excited to take on the fun and creative challenge of bringing a diamond-encrusted pepperoni pizza slice ring to life.
"We believe that there is a perfect engagement ring for everyone, and we cannot wait to see who will take home this one-of-a-kind ring."
Watch the video that Artisans Bespoke Jewellers made to in honour of the pizza slice ring.
For your chance to win the pizza slice engagement ring, visit the Dominos website, complete the entry form and include a 30-second video detailing how you will involve pizza in your proposal.
Visit Artisans Bespoke Jewellers in Paddington, Brisbane to learn more about our bespoke handmade jewellery and to design your dream engagement ring.