They say that your sister is the first female friend you'll ever have.
Yes, there may be bickering and misunderstandings and oneupmanship happening all through the relationship, but for the most part – there's love and understanding. You were both raised in the same crazy family and nobody gets your family like you do. One look between you both can convey an entire conversation.
All this and more, came to our minds when we met our beautiful customer, Merryl.
You see, Merryl's sister had recently passed away and on her passing, she left a gorgeous ring to Merryl.
The ring was a beautiful rose gold garnet and black diamond piece, but it needed a little bit of TLC. The garnets and the diamonds were falling out and the gold was a little worn in places.
---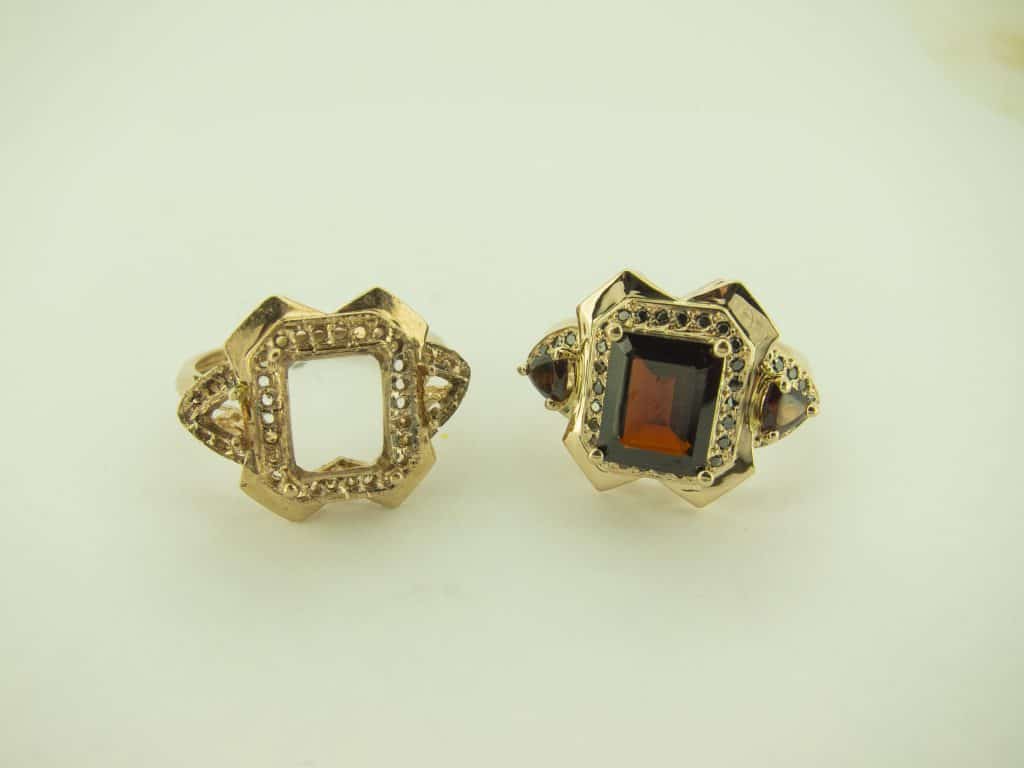 ---
Merryl wanted the ring to look exactly the same, but just repaired and refreshed.
Bearing all of this in mind, our workshop began the remodelling process. Our team very carefully went about unsetting all the stones. Thankfully we were able to reuse the garnets and diamonds. The original ring had quite a high profile which compromised the integrity of the ring somewhat. We handmade the new ring with more gold and a lower profile. It meant the ring would be more comfortable to wear and last longer. As an example, the original ring weighed 3 grams and the new ring weighed 11 grams.
We were able to deliver Merryl a ring that still looked like her sister's original ring, but was made to stand the test of time.
---
---
If you're looking to refresh a piece of jewellery but you don't want it to be unrecognizable from the original, we can do that for you. Just like we did for Merryl and her sister's ring. We're able to unset and reuse gemstones and we can even source gems to match the colour, size or cut of the existing gems. Following your wishes, we can remodel a piece to still look like the original, but will last a lot longer. Find out more about our remodelling process here.
Contact us and book a design appointment today!
---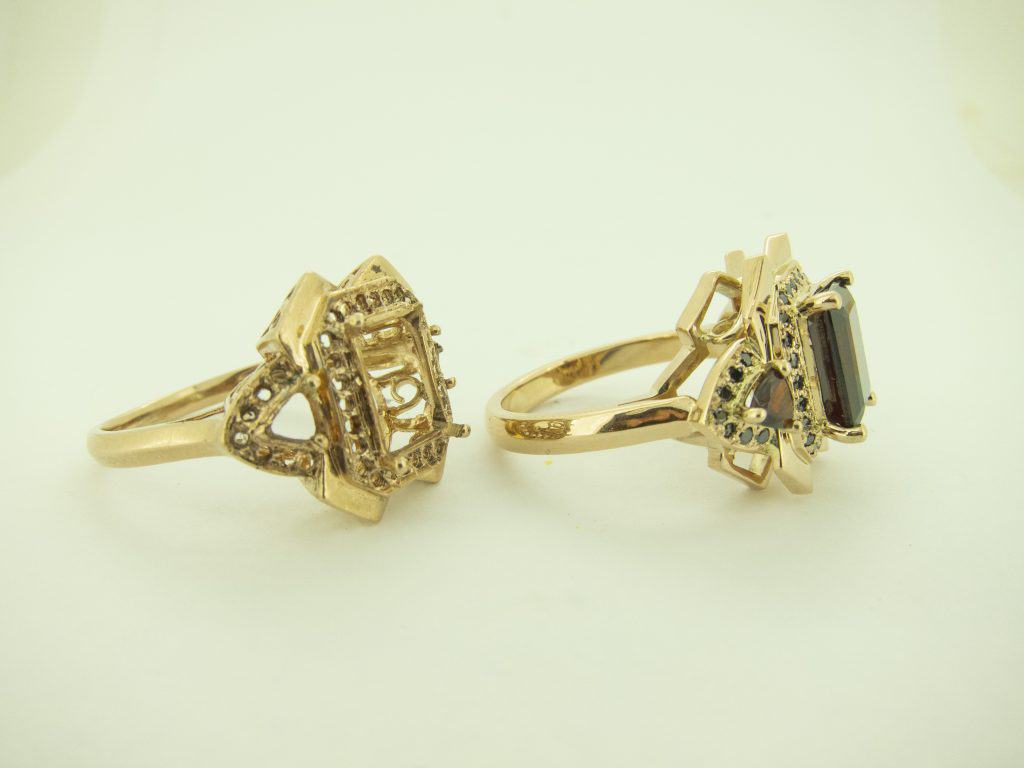 ---
Testimonial from Merryl:
Over the past two years I have bought four stunning pieces of jewellery from Artisans at Paddington.


My very first purchase was a beautiful floating pendant set with champagne and white diamonds – it was a present from my husband for our 25th wedding anniversary, and it is unique and very special. Hazel helped me to select it, and that was when my love affair with Artisans began!


My other three purchases have been rings, two of which were individually designed for me by Tammy and/or Hazel. One incorporated two pairs of stud earrings into a classic row with a modern twist, and my most recent 'creation' is the most exquisitely gorgeous rose and white gold Art Deco-style grey spinel, green tourmaline and diamond ring which I can't stop looking at!!


Tammy also remade a ring which had great emotional significance to me because it had been a gift from my sister who passed away a few years ago. The ring had been cast rather than hand-made, and the claws and some of the stones had broken or fallen out. The remake is almost identical to the original, but stronger and much more durable.


I regularly receive compliments about all of these pieces because they are truly stunning, one-of-a-kind items which have been carefully crafted by Brisbane's most highly-skilled jewellers.


But do you know what the best thing about Artisans is? Everyone who works there really seems to love his/her job, and this shows from the moment you walk through the door. There is the buzz of a happy workplace, with people who know their craft and enjoy what they're doing.

Merryl