Advancements in technology has led to Computer-Aided Design (CAD) jewellery which has resulted in international brand names entering the jewellery market in droves. CAD jewellery is made by creating a design by computer and printing a 3Dimensional wax print (or mill the design onto metal). Metal is then poured into a plaster mould and the piece can then be manufactured in bulk. This practice is generally done in factories overseas where labour and manufacturing costs are much lower than in Australia.
Due to the nature of how gold is set in the mould, cast made jewellery lacks strength and integrity compared to a piece that is made by hand. There are very few jewellers in Australia that can manufacture a completely handmade piece without the assistance of a computer. International brand names claim that their pieces are handmade, however the truth is that they are CAD, cast and then 'finished' by hand, or the components are individually manufactured by cast and then soldered together. These are not classified as being genuinely handmade.
Continue reading below where we explore the reasons why handmade jewellery is superior to cast.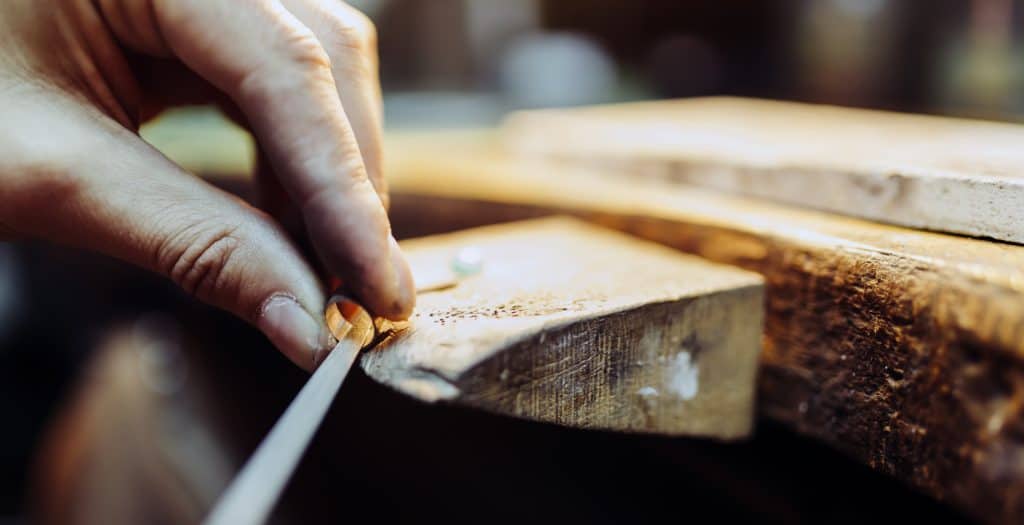 Handmade Benefits:
Strength
A handmade ring is inherently stronger as the forged metal has been hardened by the process of forging, rolling, bending, hammering and shaping with a series of tools by hand.
No Faults In The Metals
During the casting process, the chance of porosity or crystallisation in the metal used are common faults of the casting process, which results in weakened metal. This possibility is easily avoided with a handmade piece.
Bespoke Gem Sizes
The setting of a gemstone/s in a handmade piece is measured and made to fit the selected gemstone/s perfectly, unlike a cast piece where it is limited to a select size of gemstones.
Variety Of Metal Colours & Modifications
Different coloured metals and modifications are also possible during the handmaking phase as opposed to a cast made jewellery. For example, if you wanted a yellow gold shank with white gold top this would be easy to achieve with a handmade piece.
No limitations In Design
Cast made jewellery can also be limited by the software however, handmade jewellery has a limitless range of design styles.
Common Misconception:
A common misconception is that handmade jewellery will take longer and cost more to make. This is definitely not the case with Artisans Bespoke Jewellers. Our team of talented jewellers and setter have fine-tuned their craft, making the process of hand making faster, which can often be less expensive and timely compared to making the same piece using CAD and cast techniques.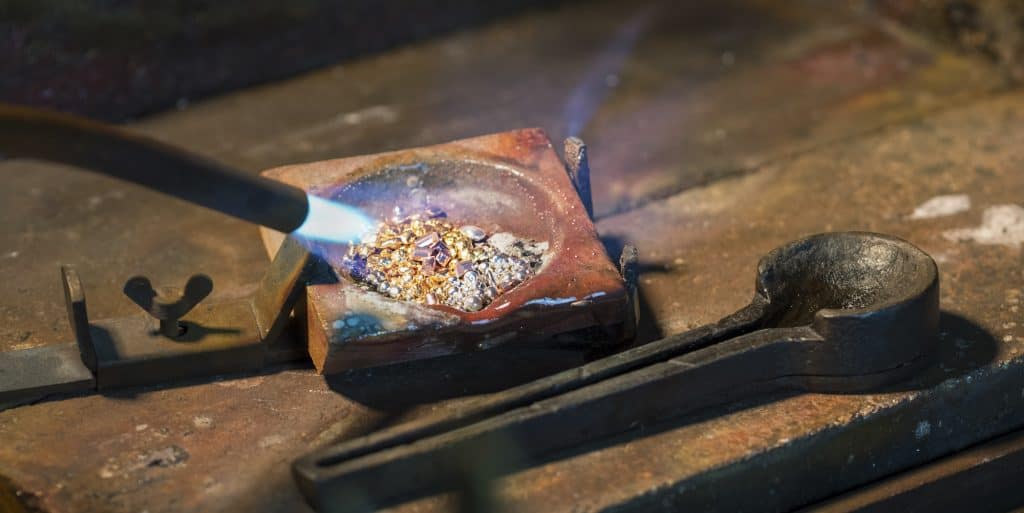 A more sustainable option:
We believe that handmade jewellery is a more sustainable option in the long run (as opposed to cast made jewellery) because you have the option to remodel from an existing piece. For instance, did you know that we can reuse the gold, gemstone/s from your jewellery collection even if it's broken? This is a great way to keep sentimental pieces and their memories within the family and be able to hand it down to future generations.
Explore our handmade jewellery ranges below: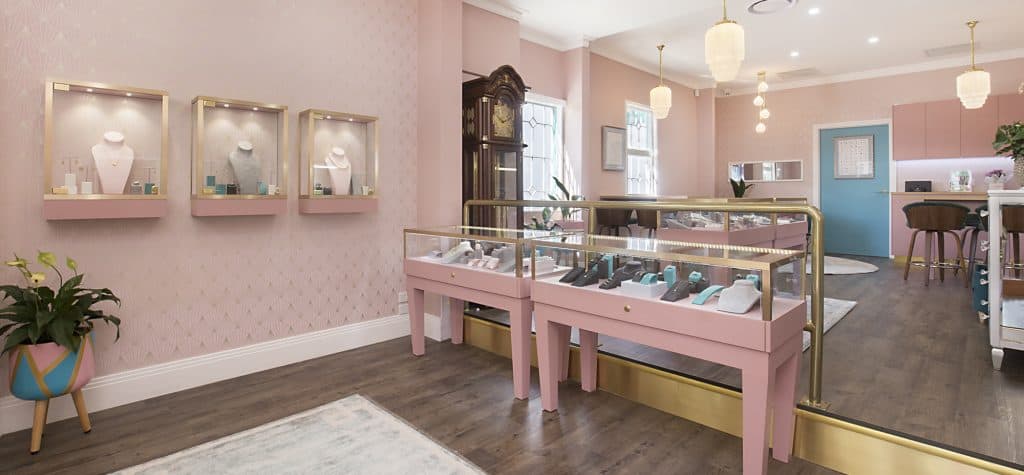 Contact Artisans Bespoke Jewellers to book a jewellery design consultation or to discuss your jewellery design options with our team.