---
There is no "I" in Team, yet surprisingly there is in Parti Sapphires. Yes, you read that correctly "Parti Sapphires". The Barty Party that was on Saturday Night Australian Time got me thinking about a combination of things that had me absolutely bursting with pride! Let's talk about that Barty Parti!
First of all, even if you are not into tennis, I am sure we can all agree that Ash Barty is the epitome of someone who very much appreciates the team she has around her. At Artisans Bespoke Jewellers, we are also fortunate to have a Team of skilled Jewellers and Designers all working together. We take pride in collaborating with our clients to create bespoke pieces that celebrate life's special moments.
Recently our team have designed and manufactured several pieces featuring Parti Sapphires. Our favourite Parti Sapphires are sourced from Queensland, where yep, you guessed it is also where Ash Barty is from! As a proud Brisbane business, we absolutely adore such a coincidence, coupled by the fact that Parti Sapphires have also been described as being from a family of gemstones that rarely fail to impress!
So, what are Parti Sapphires, other than being an Artisans fave? Parti Sapphires belong to the Corundum Family, this means they have physical properties that make them so incredibly strong and incredibly valuable. Sometimes referred to as 'polychrome sapphires', Parti Sapphires are made of a natural blend between two colours, typically green and yellow. These characteristic colours come from mineral impurities including iron and titanium. Iron is responsible for yellow to yellow/brown gems whilst a higher concentration of titanium and less iron impart to create exceptional blue stones. Green really is exceptionally creative, grabbing both titanium and high traces of iron to blow us away with phenomenally beautiful shades of green that easily kickstart ideas time after time at our Artisans Bespoke Jewellers Designers table!
Parti sapphires exhibit distinct bands of colour which is referred to as colour zoning. Simply put, Parti Sapphires display more than one colour in a single stone. The phenomenon is captivating, igniting our passion at Artisans Bespoke Jewellers within the Coloured Gemstone Family. Being from the Corundum group of Gemstones, you can rest assured when selecting your very own unique Parti Sapphire that its strength will ensure enjoyment and admiration for generations to come – sounds very much like a certain Wimbledon Champion to me!
As I read the incredible stories of the Ash Barty triumph, including the Sydney Morning Herald description of 'Brilliant Barty', I refer to the Oxford Dictionary definition: Brilliant – an adjective. 1. (of light or colour), Very bright. 2. Exceptionally clever or talented.
For me this adjective is perfect.
I sit in my studio, think of my Team, look at my Parti Sapphire Ring and Smile.
Congratulations Ash Barty on your record-breaking Wimbledon Win!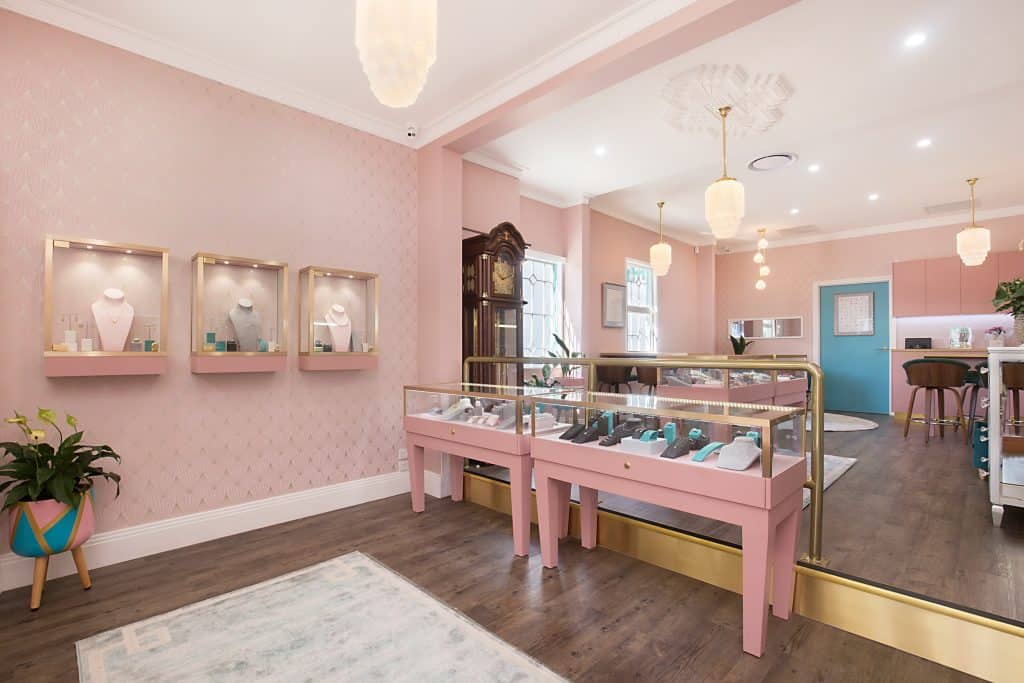 ---