At Artisans Bespoke Jewellers, we consider it an honour to play a part in our customer's stories. Every story is different, but each time someone shares them with us, we feel privileged to be part of it. We might even tear up a bit when we see your reactions to the final product (we will neither confirm or deny this).
Our part in Tim and Tabitha's story began when Tim decided he was going to propose to his girlfriend.
He started to search for a jeweller, and he began the search online. We received an email enquiry from him and quickly made an appointment. Tim says "When I first met Tammy I knew I had found the perfect place".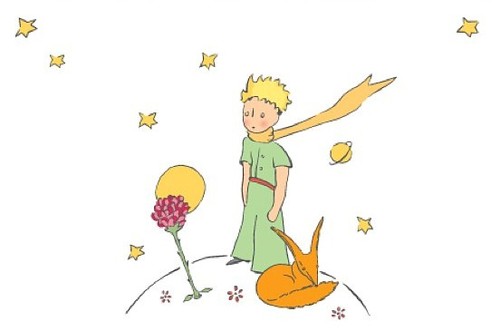 In that meeting, Tim shared with us that Tabitha's favourite book was The Little Prince by Antoine de Saint-Exupéry. For those who are familiar with this famous fable, you will know that a rose is an integral part of this story and Tim had a strong vision of designing a 'rose ring'.
Working with Tammy, they designed a ring that perfectly encapsulated the essence of Tim's message. He initially wanted a ruby as the centre stone for the rose, but Tammy guided him towards a pink/bronze sapphire to account for durability and everyday wear. Tsavorite garnets were chosen to depict the leaves of the rose.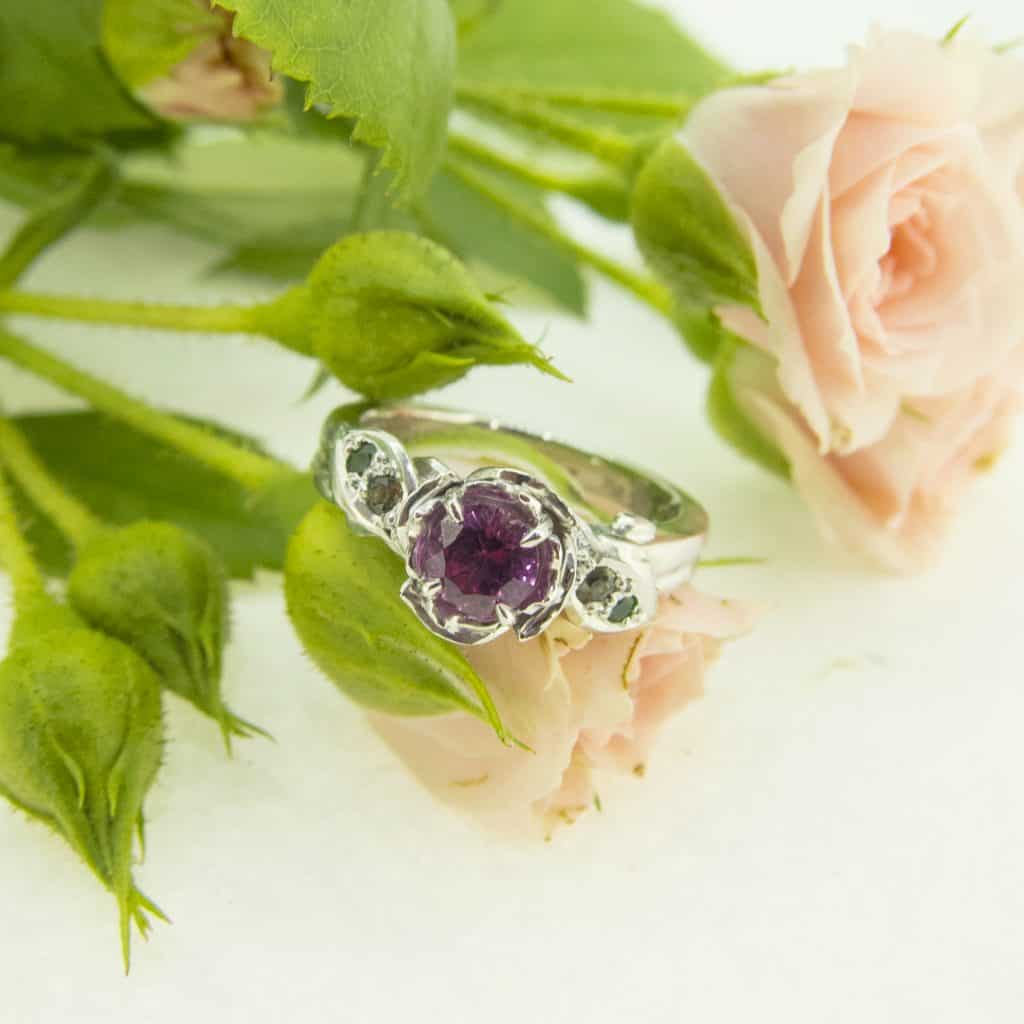 Our jeweller Kathy, got to work on the design and created the ring on time and to Tim's budget. Tim's thoughts on seeing the completed ring for the first time:
"For me, the first time I saw the finished ring, I was completely in awe. It captured my idea and made it a thousand times better. The craft and design are incredible."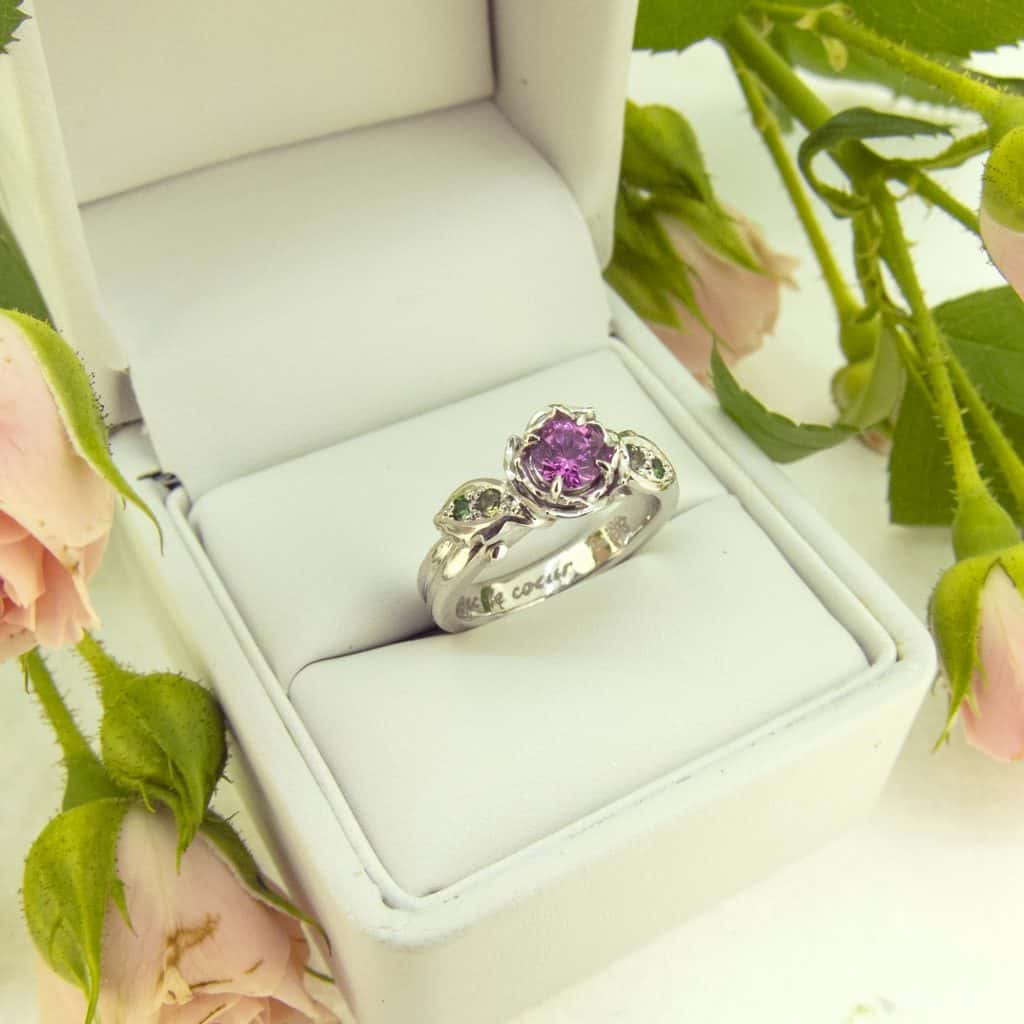 Not long after picking up the ring, Tim sent us the following message:
"Just wanted to let you know that she said yes and she loves the ring! It really is incredible. Thanks again for all your help. It looks amazing in the sunlight!"
She said yes! We were so happy for them both, and Tim followed up later to let us know Tabitha's initial reaction upon seeing the ring:
"For Tabitha, firstly she was wrapped up in the moment. The ring itself caught the light beautifully and when she realised what it was inspired by she was speechless. She loved the idea that the ring was unique to her, and how well it represents our journey together".
It was such a pleasure designing and hand making this bespoke piece for Tim and Tabitha. We loved the design so much we wanted to create our own 'Rose Ring' inspired by Tim and Tabitha's story, but with our own Artisans flair. The result was a beautiful rose ring set in 18ct White Gold with a Round Brilliant Solitaire – it was one of the most beautiful engagement ring designs we have seen our jeweller Kathy make, so we named the ring design after her – 'Katherine Rose Ring'.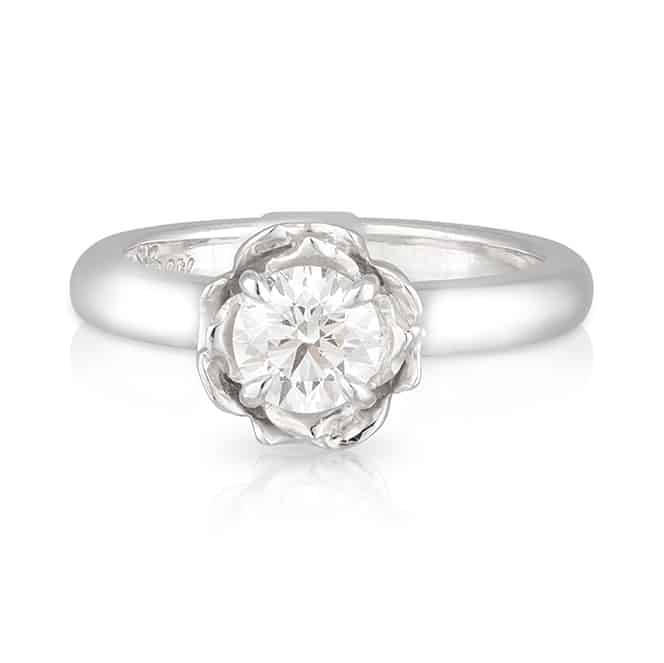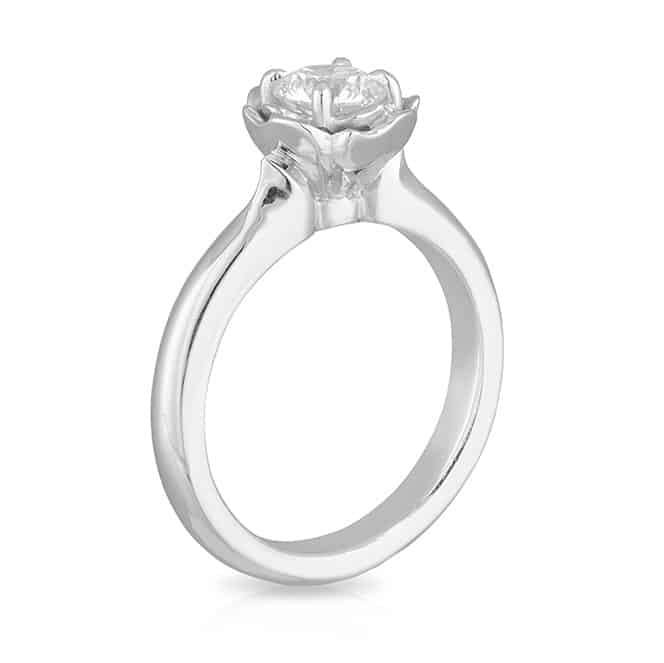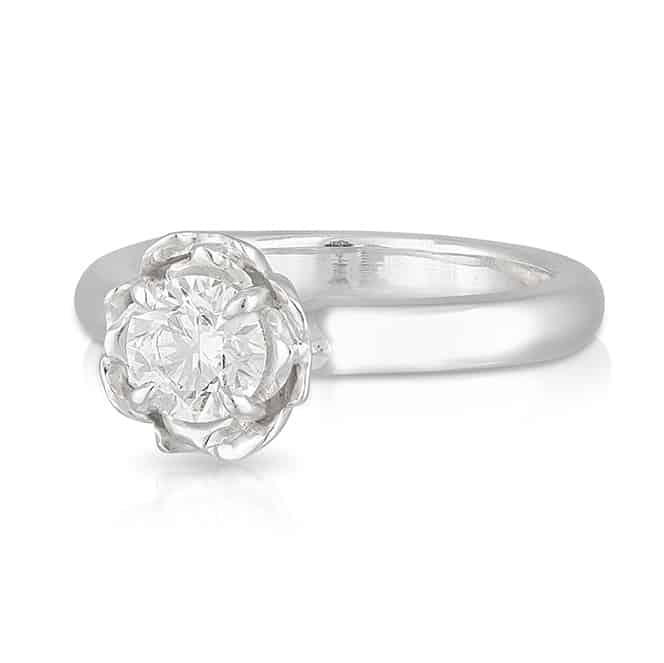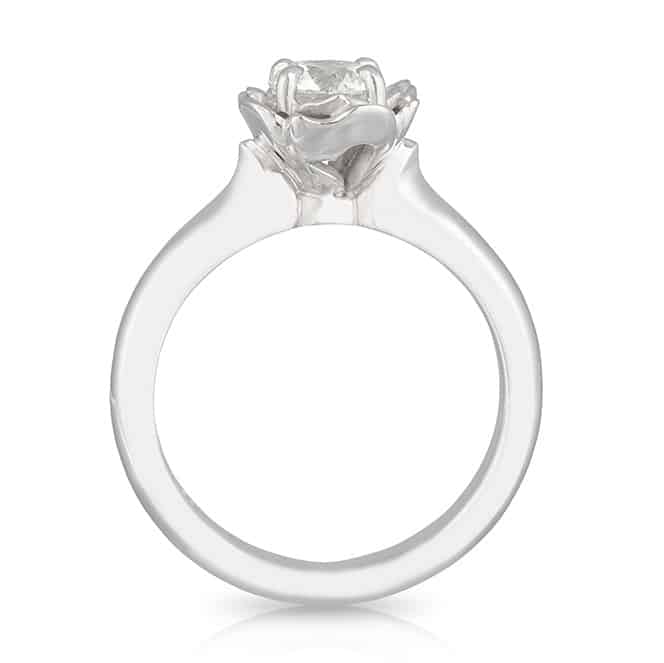 ---