Once upon a time there was a guy. Let's call him Matt. And Matt was in love with Ellie. Matt wanted to propose to Ellie and came across a LA-based company on Instagram called Moon Azure (not the real name). This company advertised beautiful engagement rings that Ellie had actually seen before (and mentioned to Matt).
Before planning his surprise proposal, Matt jumped on their website and ordered a 14ct rose gold moissanite & diamond engagement ring.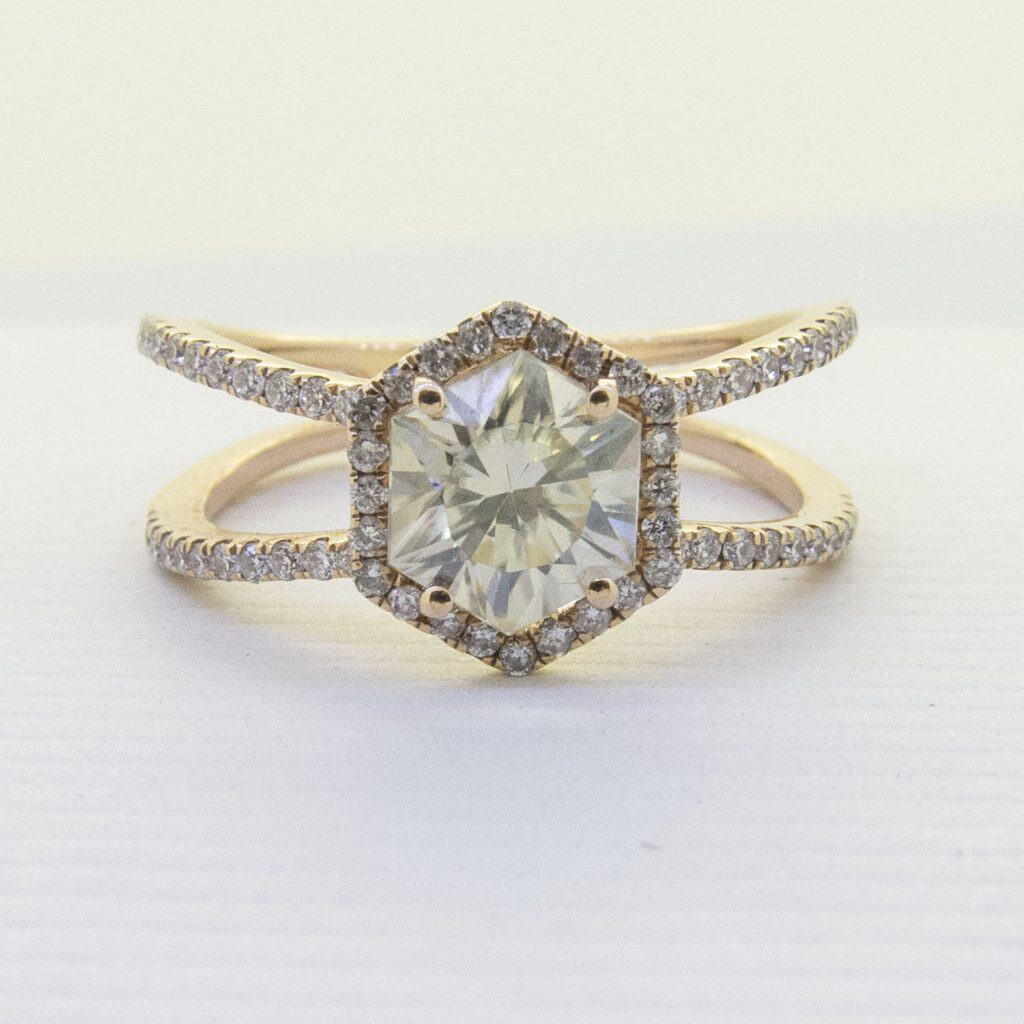 Once the ring arrived from LA, Matt organized the surprise proposal and Ellie said YES!
Unfortunately it was the wrong size, and instead of sending it back to LA for a resize, Ellie contacted us at Artisans to see if we could do it for her. It turns out that Ellie's mother was a previous customer and assured Ellie that we were the place that could help.
When Tammy inspected the ring, she was shocked to see how poor the workmanship was, and told Ellie that if they worked on this ring at all, the diamonds would pop out. She told Ellie that it wasn't a handmade ring and that it should never have been sold as an engagement ring in the first place, given how delicate the ring was.
What followed for Ellie was a mini-workshop on engagement rings. She learned that when designing an engagement ring, it's important that it is made to withstand being worn everyday for the rest of your life, which means the integrity of the ring must be of the highest order.
The ring that Ellie brought to Tammy, could only be worn once or twice a week at best. How did Tammy know this? Apart from over 25 years of experience Tammy has, it was the way in which the diamonds were set and the lack of weight (ie gold) in the ring. The ring was also sent to an independent valuer who noted on a report that 12 of the diamonds were already chipped.
Armed with this knowledge, Ellie wrote to Moon Azure to voice her concerns and to request a refund. Unfortunately Moon Azure resolutely denied all the points Ellie raised in her email (lack of durability, chipped diamonds etc) and declined to refund her money. Plan A was out the window!
The next move was to send the paperwork from the independent valuation, accompanied with a letter from Tammy to the bank citing that the product sold/bought was not as described. After careful investigation from the bank, Plan B was successful on the grounds of faulty/fradulent behaviour and Ellie received a full refund!
Without missing a beat, Ellie and Matt met with Tammy to get started on designing an engagement ring that was completely bespoke to the two of them, was going to last the rest of their lives and was a visual delight!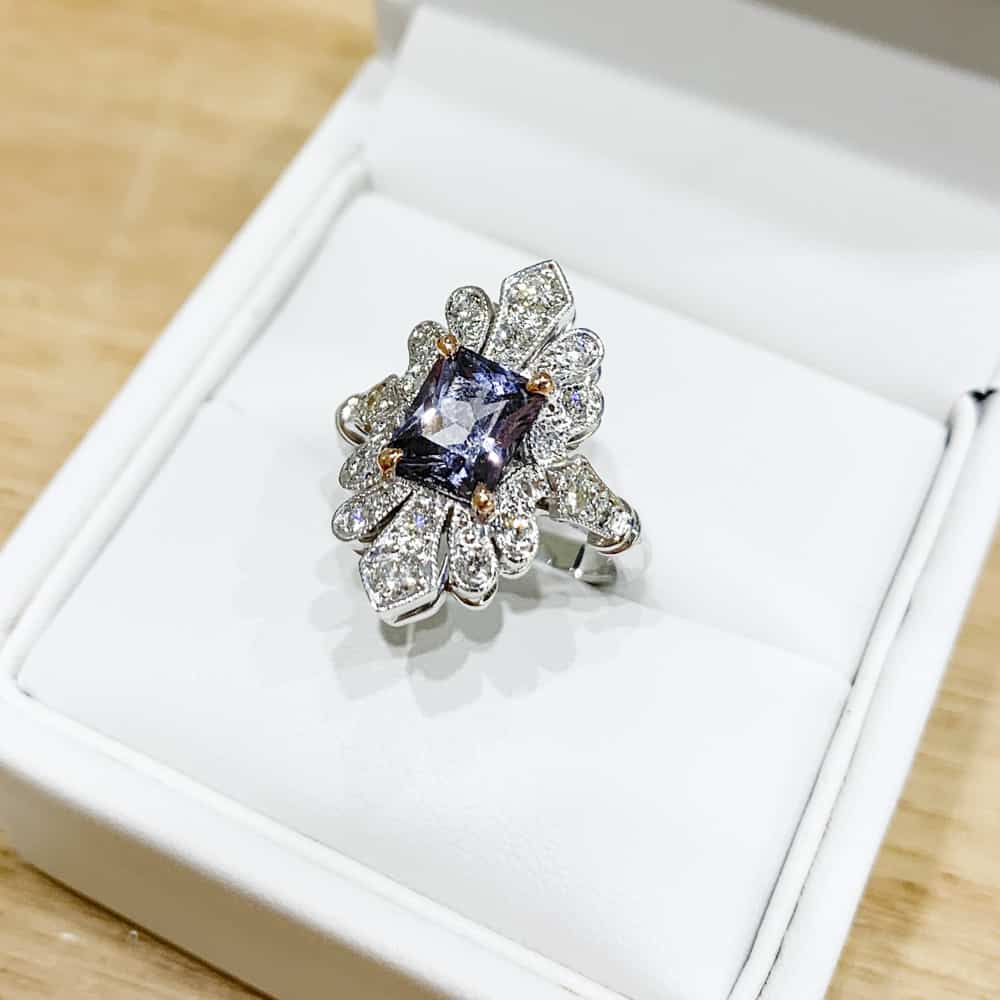 Ellie and Matt's ring was made by hand, in 18ct white gold and featured a 1.42ct radiant cut grey spinel set in rose gold teardrop shape claws.
While this story has a happy ending, we would implore anybody looking to buy an engagement ring online to think twice.
Think twice, shop local and know what your rights are.
---
Contact Artisans Bespoke Jewellers to book a jewellery design consultation today to design your own bespoke diamond engagement ring.