Starting a new job back in 2009, Simon was nervous. We all are on our first day, aren't we? But it all went well thanks in no small part to the person who was assigned to show Simon the ropes from his first day on the job – Sally.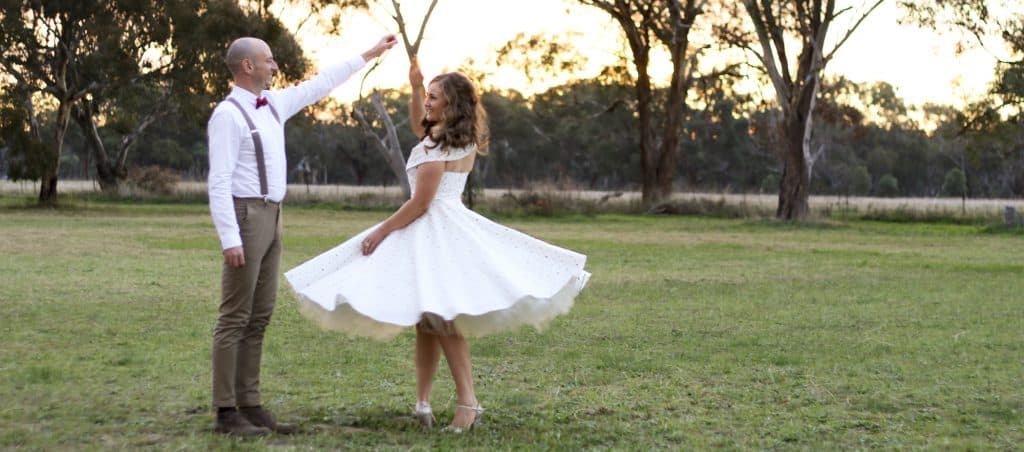 Fast forward seven years and Simon and Sally are living together in an inner city Brisbane suburb. Sally was soon to make the move back to Mudgee a country town north west of Sydney. The two had pledged to make the long distance relationship work and on a spur of the moment decision, Simon popped the question, and Sally said yes!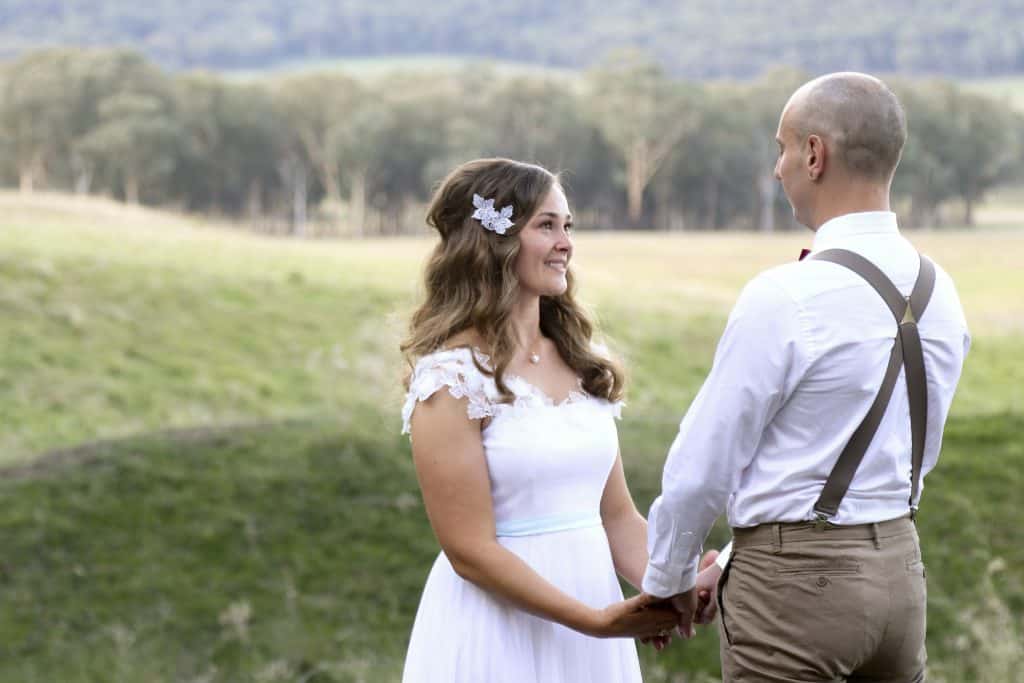 With one day left before she had to move, the Sally looked around Paddington to see if she could find a ring to mark the engagement. Sally had envisaged a vintage/older style engagement ring and as luck would have it, they came across Artisans Bespoke Jewellers and that's where Sally met Tammy! On that very day, Sally and Tammy designed the perfect ring for them.
Once Sally had moved down south, Tammy called Simon to discuss the quote and design. Simon admitted that the style wouldn't have been his first pick, but also admitted that he and Sally have very different tastes. However, he was pleasantly surprised at the beauty of the ring and being a geologist, had a great appreciation for gemstones. He readily agreed to the choice of an apricot sapphire after Tammy took him through the strengths and advantages to this stone. Simon felt encouraged and well informed throughout the whole process with our team.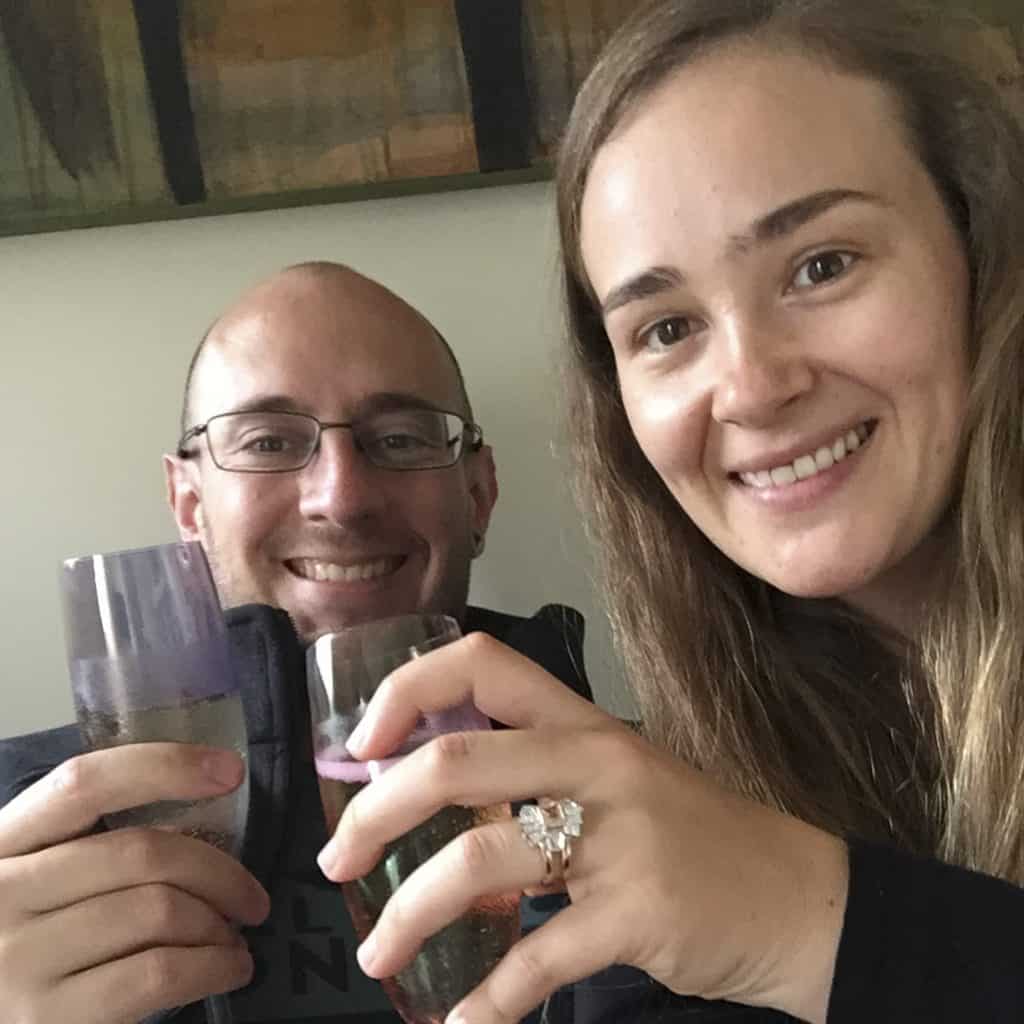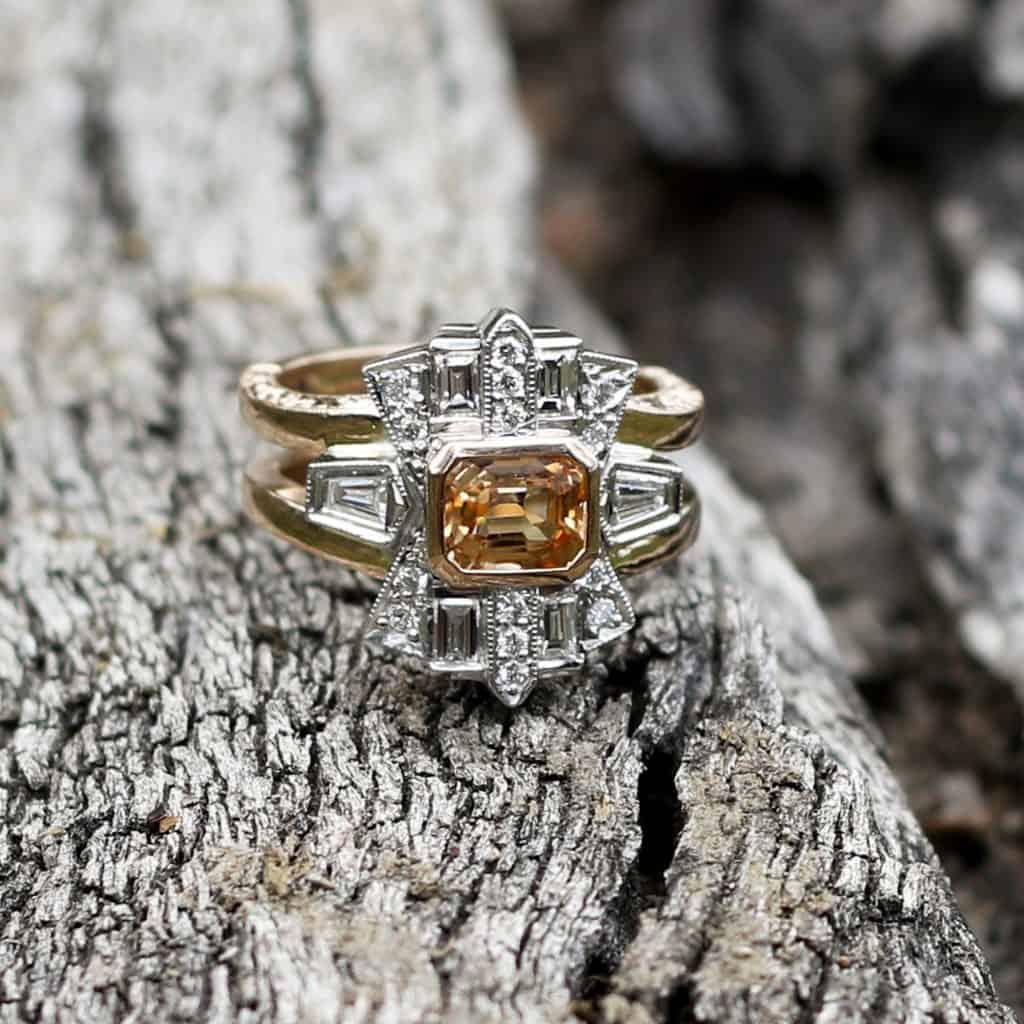 Proving that distance is no issue, Tammy and the team were able to design the ring with input from Sally and Simon and once the ring was complete, Simon picked it up and met Sally halfway between QLD and NSW to deliver the precious cargo.
The message we received from them after that says it all:

Hi Tammy,
I'll pop in and say hi/thank you when I'm back in Brisbane but I wanted to email quickly to thank you for our ring. We're in Armidale (half way between Brisbane and Mudgee) this weekend for the 'exchange' and we are so so so super stoked with the ring. It's absolutely incredible. Thank you so much for all your help and for making it a reality!!
I've attached a couple of <pretty dodgy but very happy> photos to show you.
Many millions of thanks and hugs,
Sally and Simon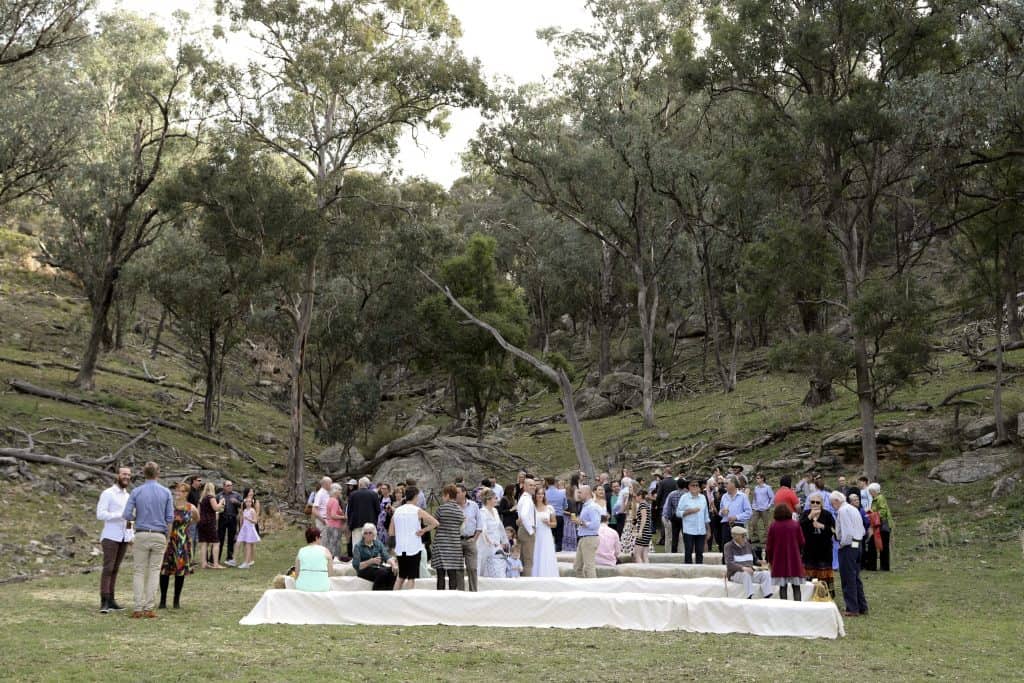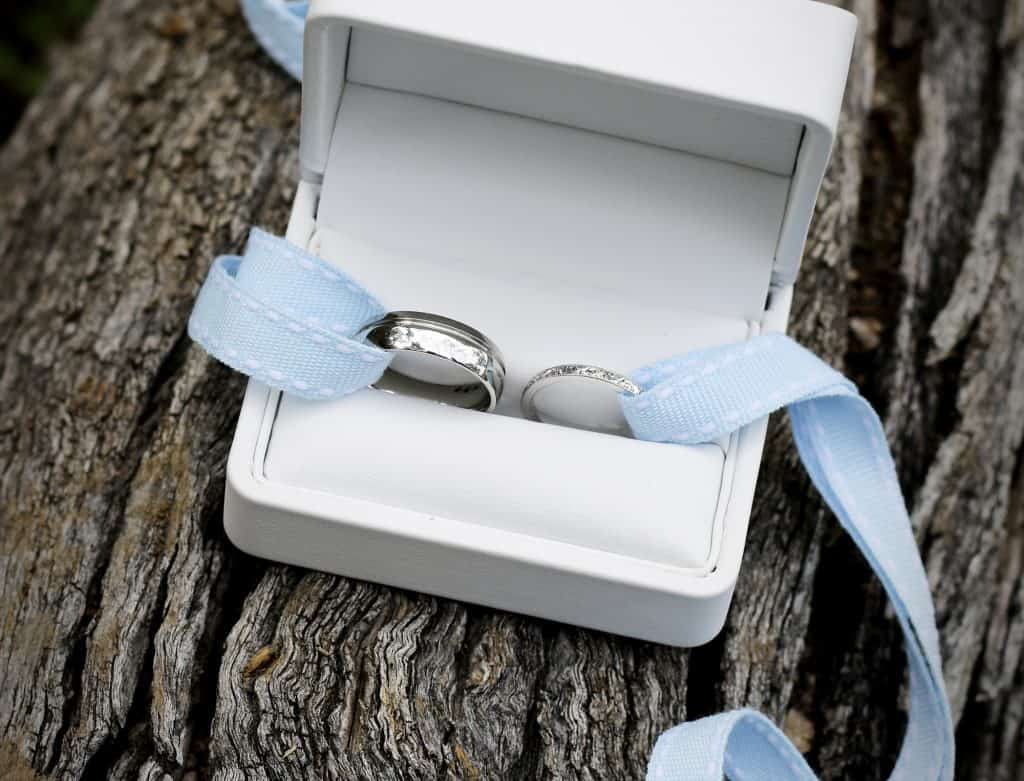 The wedding, which Simon and Sally saw as more of a big party with family and friends, was held on Sally's farm in Mudgee on a picturesque day in April 2017. Over one hundred guests attended the vintage and homely style ceremony, which was truly an effort of family and friends: they all chipped in for the wedding; Sally's sister made the cake; and various friends and family helped with the decorations. Sally's "something borrowed and something blue" was care of Artisans Bespoke Jewellers – we loaned the beautiful aquamarine and diamond drop earrings to the couple for the day.

If you're looking for that special engagement ring that will last the test of time, please contact us to book your jewellery design consultation with our team!