Why choose handmade when it comes to jewellery?
Like many of us, sometimes I can be caught taking things for granted. I don't mean to, but sometimes when things just get too busy, I find that is easy to happen. This week something dawned on me around the topic of handmade jewellery and the idea of how we define handmade and the quality of which we are willing to accept.
An opportunity arose in discussion with our Jeweller Kathy about a particular piece she was working on. As I sat down beside her, she used tweezers to precisely move around the many items she had painstakingly handmade. These items were manufactured according to the packet and were carefully laid out on the bench in front of her.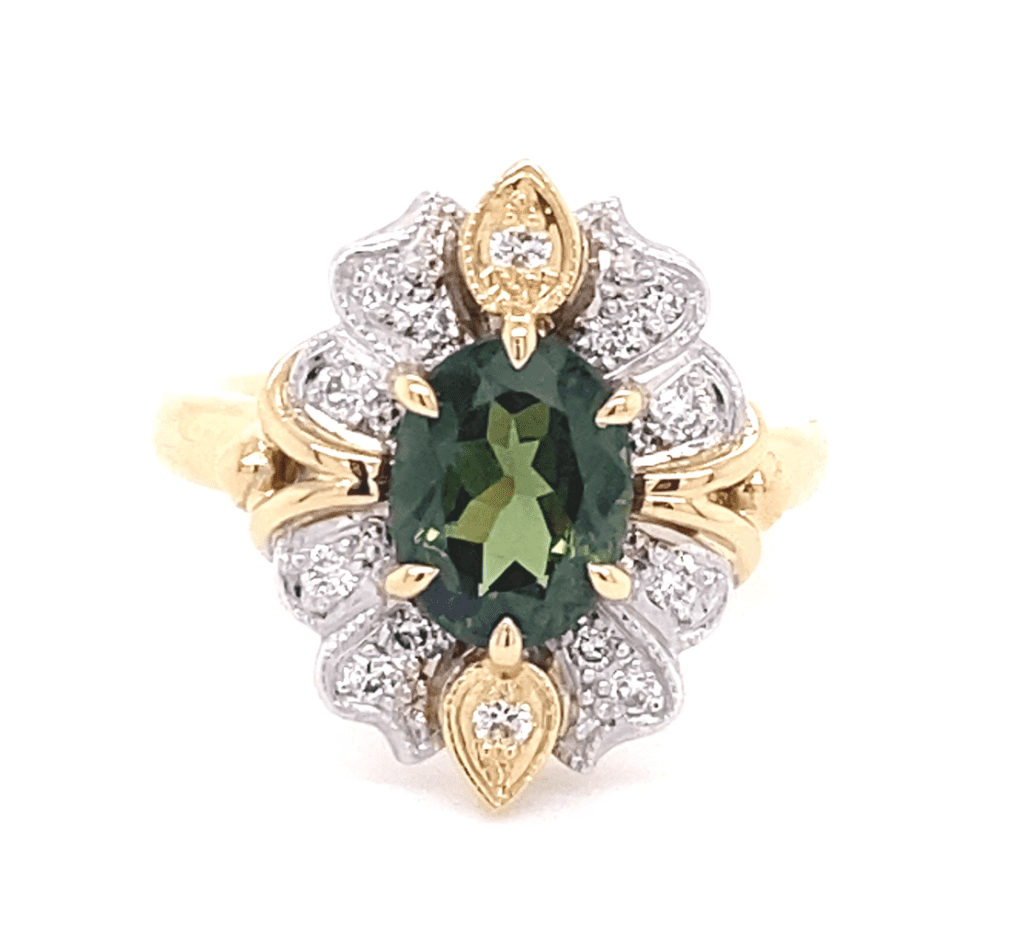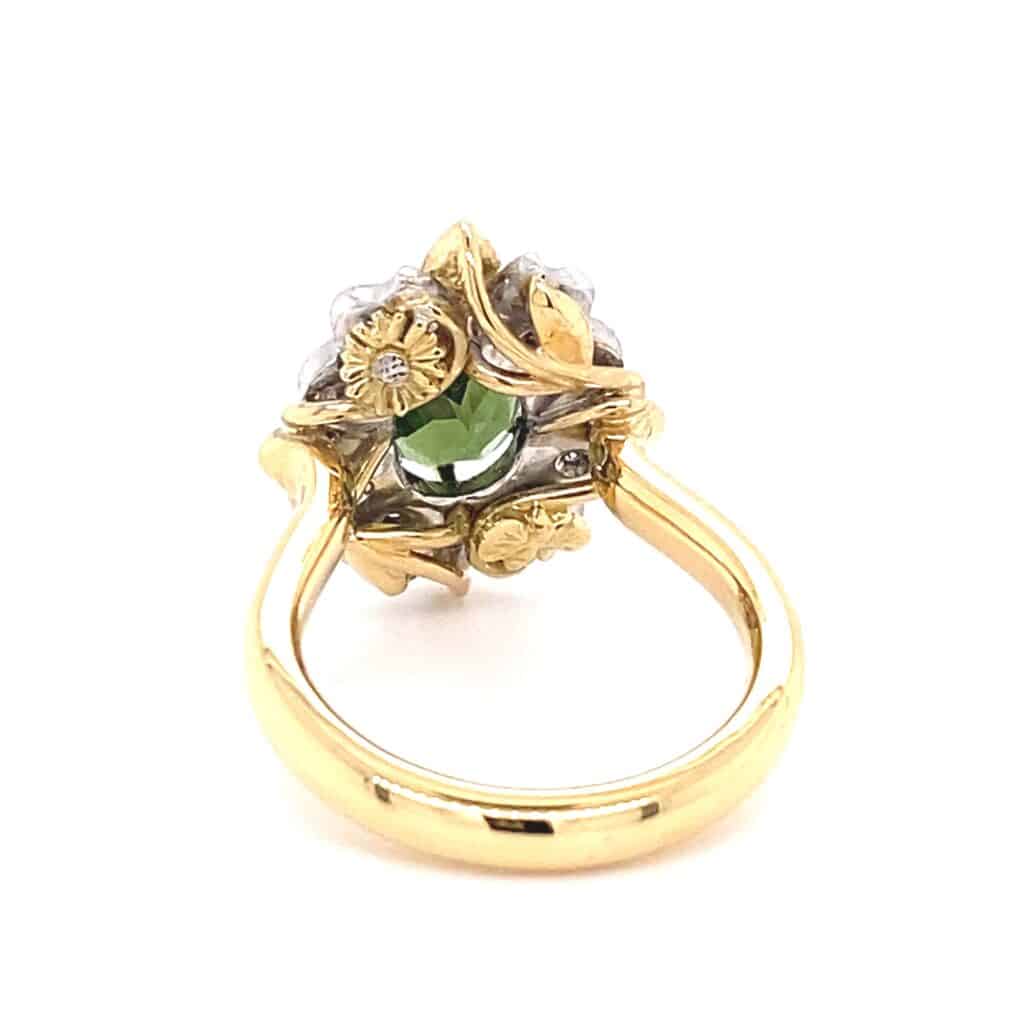 These tiny items included the cutest little daisy and bumble bee made from yellow gold that would sit in the basket to surprise the wearer of this engagement ring as well as multiple settings, hand pierced original motifs, scrolls and decorative elements relative to the unique Engagement Ring design. An Oval Green/Yellow Australian Parti Sapphire and diamonds sat nearby in a tray, secured with Blu-Tak to position the stones according to the design.
Kathy and I discussed the delicate workings of the setting to make sure that it was perfect for the client. The elements are so intricate that we used magnifying headwear and a loupe to decipher the claw design in question. These details are so intricate and if a fraction of a millimetre out, could affect the entire aesthetic and proportions of the design.
Kathy uses tools to manipulate the gold with strength, skill as well as her intuition with the metal (which has come from years of experience) in a way that makes her commitment to her craft appear effortless. With an eye for detail and an ability to produce intricate designs, some may assume that our manufactured pieces were done using CAD (Computer Aided Design), but we are surely far from this. Kathy uses traditional methods of jewellery manufacturing, and her technical skills truly are the 'Gold Standard' so to speak.
Traditional methods of fabrication are distinctly stronger than items made using casting type methods. For example, the ring described being made by Kathy features approximately 14 pieces that are individually fabricated and will be soldered together to 'build' a ring. Fabrication involves skilled tooling and the use of heat for soldering, softening, and hardening of metals. The Artisan manipulates the precious metal in a way that also creates strength and durability.
Alternatively, a CAD/Cast ring would be designed by computer, modelled by a wax injection process, cast using a kiln and machine made as one piece of metal/gold. A Jeweller still uses tools to 'clean up' a CAD/Cast ring and at the end of the day, but is this ring truly handmade? I think not!
The ring Kathy made, began its life as a single bar of solid gold. Upon completion of manufacturing this piece, one could use a saw blade to cut through any section of the ring which would most certainly display glistening sections of solid gold. The fabrication process increases the durability and strength of handmade – the 'Gold Standard' so to speak. Whereas a cast ring, when cut through with a saw 'may' exhibit holes, bubbles, and sometimes even tiny cracks. The casting process does not subject the gold to the same techniques which the Artisan builds by hand to give it strength. The strength of the cast ring, over time simply cannot compete with the durability of the ring made by hand. Furthermore, we could honestly put our hand over our heart and say that this ring took our jeweller 16 hours of love and labour on the bench. Not to mention, the time Tammy took to discuss the design with our clients, source and hand pick the coloured stones and diamonds as well as the hand drawing and design process.
Handmade is part of the Artisans Bespoke Jewellers philosophy and our team have over 150 years experienced combined, so when you have a piece made by us, you know you are in good hands. I invite you to come in and learn more about our decision to make everything by our skilled hands!